Don't Forget
We've heard plenty in recent weeks about Brian Gionta and Ryan Miller, and deservedly so. It's not every day someone scores five goals on five shots or allows no goals on hundreds of shots.

But when talking Hobey, how can you overlook Jeff Panzer? Maybe it's because the North Dakota senior isn't the flashiest, he's just the most productive.
There have been only three games this season in which he has not registered a point. Probably not by accident, those games were all North Dakota losses — to Michigan Tech, Colorado College and Minnesota.
His highest point total this season is four, set in a 4-3 overtime win over CC on Dec. 9. He had a goal and two assists in regulation and scored the OT winner.
He hasn't scored five goals in a period. He hasn't scored five goals in a weekend this year. Yet he leads the nation with 57 points — 21 goals and 36 assists.
He has the ability to take control of a game (see the Colorado College game) but can be the helper as well.
It's what we call balance, ladies and gentlemen. It's why the Sioux's top line of Panzer, Ryan Bayda and Bryan Lundbohm is one of the most feared trios in college hockey today.
Panzer, meanwhile, is quietly — too quietly for some North Dakota fans — making his name as one of the top forwards in the country.
"Jeff is not very big but has tremendous competitive desire," said Denver coach George Gwozdecky, who coached Panzer on the WCHA All-Star team that traveled to Norway.
"Having coached him last August in Norway, I got a chance to see how competitive he is, how skilled he is, how quick he is. He's usually, if not the smallest, one of the smallest guys in a game [he's listed at 5-foot-10, 160 pounds]. But he plays with a huge heart and that takes him a long way."
Where It Started
Scott Sandelin did an admirable job of deflecting queries about the personal significance of his Minnesota-Duluth team's series this weekend against North Dakota.
Sandelin, in his first year with the Bulldogs, was a Sioux associate head coach before going to Duluth. This is the first time he'll welcome his former boss, Dean Blais, into his new home rink.
"I'm just happy we played them in their rink earlier in the year because I think we're a better team right now than we were when we played them there," said Sandelin, who showed a hint of concern about putting his best foot forward this weekend.
"I thought we played them pretty strong in their rink and it was the start of when we started to play better."
Unfortunately for the Bulldogs, that momentum hasn't amounted to much in the win column. A porous defense for most of the season and the lack of a timely goal has saddled them with a 5-19-2 record.
They're 2-15-1 in the WCHA, and Sandelin knows what comes with a record like that.
Down the stretch, they're getting ready for a road trip in the first round of the playoffs and an unenviable position: the spoiler.
But if Sandelin is representative of the team, it's relishing that role.
"It's what we've talked about — we want to be the spoilers," Sandelin said. "[North Dakota is] shooting to win the league and their schedule probably favors them to win the league.
"But I look at CC being two points behind them, and us taking two points from them, that's preventing them obviously from being tied with them. We'd like to get some points off those teams to prevent them from doing what they want to do, but more importantly, we may end up playing them in the first round."
One of the most noticeable victims for the Bulldogs this season has been goaltender Rob Anderson, who has appeared in 15 of their last 19 games. Despite a 2.84 goals against average and a .909 save percentage in his last nine starts — respectable numbers by any stretch of the imagination — he's just 2-5-2 over that span.
"He's been a guy that has given us a lot of chances to win games," Sandelin said. "It was finally nice against CC for him to get rewarded with a win, where there's games he's played the same way and we haven't gotten the wins for him.
"I think he's been as good as a lot of the goalies in this league the last month and a half, it's just that we haven't won for him. We need that — every team needs great goaltending — and when goalies give you that opportunity to win, we have to take advantage of that and win more games for him when he plays that way."
Fitting the Bill
When Connor James was tabbed, along with Minnesota's Troy Riddle, as the WCHA's preseason rookie of the year, the expectations were raised.
While Colorado College's Peter Sejna appears to be running away with the honor of the best rookie, Denver's James has started to meet some of those expectations.
"He's playing like maybe a lot of people expected him to play early in the year," Gwozdecky said. "I don't think [he was] physically anywhere near where he needed to be when he first came here because he's so young, but he's worked extremely hard and he's playing with a great deal of confidence.
"His natural abilities are starting to shine. He's a very strong playmaker. Nifty shooter. Not an overpowering shot by any stretch of the imagination, but he's so quick and he's so smart with the puck that he can fool you very easily."
At 5-foot-9 and 156 pounds, he reminds some of a certain Hobey Baker candidate previously mentioned.
"He reminds me a little of Jeff Panzer," Gwozdecky said. "He's probably a little farther ahead than Jeff was. But at the same point in time, Jeff might have been that good as a freshman, but he had some pretty good players surrounding him."
Gopher Gathering
Talk about your get-togethers. During the first intermission of Saturday afternoon's game against Michigan Tech at Mariucci Arena, Minnesota will honor the 50 greatest Gopher hockey players of all time.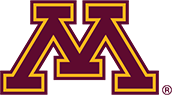 Kudos to whoever had to pare that list down to 50. How many are you familiar with? I'm at about half.
The top 50, in alphabetical order: Michael Antonovich, Lester Auge, Bill Baker, Scott Bjugstad, Brian Bonin, Herb Brooks, Aaron Broten, Neal Broten, Richard Burg, Steve Christoff, Mike Crowley, Richard Dougherty, Bryan Erickson, Craig Falkman, Gary Gambucci, Timothy Harrer, Paul Holmgren, Steve Janaszak, Reed Larson, John Mariucci, Jim Mattson, John Mayasich, Jack McCartan, Rob McClanahan, Murray McLachlan, Richard Meredith, Patrick Micheletti, Corey Millen, Louis Nanne, Wally Olds, Larry Olimb, Harold Paulsen, Mike Pearson, Mike Polich, Frank Pond, Michael Ramsey, Todd Richards, Larry Ross, William "Buzz" Schneider, David Snuggerud, Glen Sonmor, Robb Stauber, Eric Strobel, Steven Ulseth, Tom Vannelli, Phil Verchota, Gordon Watters, Murray Williamson, Doug Woog and Ken Yackel, Sr.
The members of the all-time team were invited to attend the game and a dinner on Saturday night, where they will mingle with the current players.
"That's one of the reasons these kids wanted to come here — the tradition and some of the great players and names that have been associated with this program," Minnesota coach Don Lucia said. "What we're trying to do is create some tradition of our own."
More Traditions
Fan support for college hockey in Colorado keeps growing. That became crystal clear last Friday, when over 12,000 people attended games in Denver and Colorado Springs combined.
The Tigers drew 6,437 to the World Arena for a game against Alaska-Anchorage and the Pioneers' game against Alabama-Huntsville sold out with 6,091 fans at Magness Arena.
CC has a strong following in Colorado Springs, but Denver has a much larger market in which to try to get attention.
"People want to see not only competitive hockey, but they want to see successful hockey," Gwozdecky said. "They want to see you win. And when you win, people start talking about it, they start getting excited about it, they start passing the word on. There's an awful lot of interest in college hockey in the state of Colorado right now, with the success of all three teams [including Air Force]."
He Said It

"The thing that is so darn challenging is this league is very competitive. All you have to do to prove your case is go to the power rankings right now. If the national tournament was to start today, the WCHA conceivably could have six teams in the tournament."
— Gwozdecky, on the strength of the league.
News and Views
The Pioneers' series this weekend against Minnesota State-Mankato takes on added significance if you consider tiebreaking scenarios. The teams split the series in Mankato earlier this year, so a sweep by either team in Denver this weekend would also bring the tiebreaker. That's an issue right now because Mankato is one point behind Denver and has played one fewer game. "For both teams this weekend, it's going to be extremely challenging and competitive. There's no question I think this race is going to go right down to the wire," Gwozdecky said.
Part of the press box at the MacInnes Student Ice Arena will be named the Bob Olson Broadcast Center during Michigan Tech's Winter Carnival on Feb. 10. Olson is in his 30th year as the broadcaster for the Huskies.
Last week, North Dakota coach Blais said if one team swept the North Dakota-St. Cloud State series last weekend, that would pretty much do it for the race for first place. North Dakota swept. Wonder if we can hold Blais to that statement?
Despite the sweep, St. Cloud still needs only five more wins this season for a Division I team record for victories in a season. The Huskies had 23 wins last season and in 1996-97.

On the Docket
Next weekend is Winter Carnival in Houghton, Mich., and Mike Sertich and Michigan Tech have an interesting opponent. Minnesota-Duluth, Sertich's old team comes to town for the always-interesting weekend.
For the only time in the regular season, North Dakota and Wisconsin, the two teams that faced off in last year's WCHA Final Five title game, get together next weekend in Grand Forks, N.D.
Vote Now
If you know of a player who doesn't get the recognition he deserves, send an e-mail to [email protected] with the player's name and why you think he deserves more attention than he gets. The all-underappreciated team will be making a return soon.