The ECAC head coaches have tabbed Harvard as the preseason favorite in the 2001-2002 Coaches' Poll, while the media have chosen Clarkson as their preseason favorite.
The coaches' first-place votes were split among five different teams, with the Crimson garnering five of the 12 first-place votes and 108 points overall. The preseason No. 1 ranking is the first for Harvard since the 1989-90 season. The Crimson lost in the semifinals of the ECAC Tournament last season.

Clarkson gathered two first-place votes and finished one point ahead of Cornell, who gathered three first-place votes, 101-100. The Golden Knights were last season's regular season champions, but were upset in the first round of the ECAC Tournament by Vermont. The Big Red defeated Harvard in the semifinals, but lost the Championship Game to St. Lawrence last season.
The other semifinalist in the ECAC Tournament, Dartmouth, received one first-place vote, and was voted fourth, ahead of two-time defending ECAC Champion St. Lawrence. The Rensselaer Engineers received the remaining first-place vote and were voted sixth.
Vermont, the fifth team in Lake Placid last season, was voted seventh. Yale, Colgate and Union were picked from eighth to 10th, with Princeton and Brown rounding out the Coaches' Poll.
The Media Poll, voted on by 22 members of the ECAC media, was very different from the Coaches' Poll.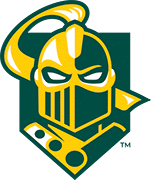 Clarkson was picked to finish first with eight first place votes, finishing ahead of Dartmouth and its five first-place votes by two points.
Harvard received three first-place votes in being voted third, while St. Lawrence (4) and Rensselaer (2) were voted to finish fourth and fifth, respectively. Cornell, third in the Coaches' Poll, received no first-place votes from the media and wound up sixth.
Princeton was voted seventh, Vermont eighth, and Union and Yale finished in a tie for ninth place. Colgate and Brown rounded out the Media Poll.