Colgate is leaving the ranks of the few remaining non-Ivy League schools playing Division I men's ice hockey that do not award athletic scholarships. A decision was reached Saturday by the school's Board of Trustees to reverse its long-standing policy, and to award athletic scholarships for the first time.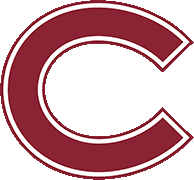 A total of approximately 16 scholarships will be available to men's and women's hockey over a four-year span, two short of the NCAA limit of 18 that most teams enjoy. A total of 31 scholarships will be available, per year, for men and women in basketball, ice hockey, lacrosse, soccer, and swimming and diving.
Colgate competes in the Patriot League in most sports, a conference that once had its own ban on athletic scholarships. That was lifted three years ago, but Colgate continued to participate without scholarships.
"Our aim is to make Colgate the school of choice for students committed to making meaningful contributions both in the classroom and on the playing field," said Jack Dovidio, provost of the school which enrolls approximately 2,800 students.
"We are enabling our coaches to selectively recruit that special blend of scholar-athlete — the student who is currently being wooed away by schools with equally high academic standards but with more to offer in terms of scholarship aid. This effectively levels the playing field and puts us in a position to improve both our academic and athletic profiles.
"A lot of times, we end up having to turn our backs on some kids because they're great students and great athletes but have little or no financial need. A lot of times we're losing those kids to scholarship schools."
The policy change was reached after a 13-month study by committee comprised of about 20 senior administrators and faculty.
"Winning teams are phenomenal for school spirit. So the more winning teams we can have, the better it is for all of our students and faculty," Colgate president Rebecca Chopp said.
Union, a Division III institution, is a fellow ECAC member that still does not award athletic scholarships of any kind, as do not the six Ivy League schools. St. Lawrence was the most recent to add them, in 1998. Atlantic Hockey schools are limited to 11 scholarships by league rules, though many of the schools offer much fewer if any.