Olympic silver medalist Laura Schuler will return to her alma matter Northeastern to be the new head coach, filling a vacancy that had persisted for more than three months.
Schuler, a native of Scarborough, Ontario, brings years of coaching experience and more than a decade of Canadian national team experience back to the Northeastern program. She was most recently the head coach of the fledgling UMass-Boston program, which she started up in 2001-02. She earned ECAC East coach of the year honors in 2003-04 after the Beacons went 13-12-1 in their first varsity season.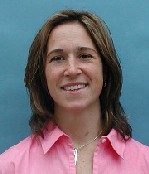 "Laura Schuler brings our women's hockey program a wealth of experience as both a coach and a player," said Northeastern Director of Athletics Dave O'Brien. "She built the UMass-Boston program from the bottom up, which shows she is a talented coach in all areas. Of course, it's also great to hire a member of the Northeastern family to lead the program."

During her playing career at Northeastern that spanned from 1989-93, Schuler tallied 64 goals and 57 assists, currently good for 13th on the school's all-time scoring list. Her Northeastern teams advanced to the ECAC semifinals all four years.
After graduating with a degree in Cardiovascular Health and Exercise in 1994, Schuler attended the University of Toronto where she pursued graduate studies in exercise science and continued playing hockey. There she scored the game-winning goal in triple overtime of the 1996 OWIAA championship game and earned all-conference honors in 1996 and 1997.
Through her 11 years with the Canadian national program, Schuler won gold medals at the World Championships of 1990, 1992, and 1997 in which she totaled 7 goals and 6 assists. She was on the first Canadian Olympic team in 1998.
Schuler coached part-time while training for the Canadian national team and coached junior hockey in Ontario in the years following the Olympics prior to taking the UMass-Boston position.
Schuler becomes just the fifth coach in the Northeastern program's 25-year history. She fills the vacancy left by Joy Woog, who resigned in May and posted a 65-53-14 record over four seasons.
The Northeastern women's hockey program ranks up with New Hampshire and Providence among the winningest programs of all-time, but has fallen on hard times as of late. The Huskies best season since the sport's NCAA sponsorship was in 2001-02 when they ranked as high as No. 2 nationally, but they failed to make the Frozen Four. The program set a low-water mark with a 9-18-5 record in 2002-03 but righted the ship with a 13-7-7 start last season.