Sports' Lessons
Sports is a great way to learn many of life's lessons. That was evident in Potsdam's topsy-turvy weekend.
Potsdam forward Mitch West played in 18 games in his freshman year. He did not score a single point. Not a goal. Not an assist.
In his first 13 games this year, he still had no goals, though he did have two helpers.
Many players bring other attributes that contribute to a team's success. Obviously, West is one of them.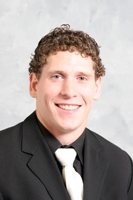 "He's one of our best penalty killers," Potsdam coach Aaron Saul said. "He's a big, physical presence who opens up ice for other players. It's not only about points, but what else you bring on the ice and the enthusiasm you bring."
That's lesson number one — everyone brings something with them in life that makes a difference.
In West's 32nd collegiate game, he finally scored a goal. And an important goal it would turn out to be. It tied the game at 6:06 of the first period, 58 seconds after Manhattanville took the lead. Manhattanville again took the lead at 3:20 of the second period, but once again, the Bears got it back exactly four minutes later thanks to Connor Treacy.
However, before Potsdam tied it up, the game took a back seat to one of the hardest and scariest collisions on the ice. West, who just moments earlier had finally scored his first goal, would spend the rest of the game in a hospital.
Matt Ruberto of Manhattanville lined Mitch West up for a check. With two six feet guys both weighing around 200 lbs. heading towards each other at skating speeds, the hit was devastating.
"Pretty scary moment there for both guys," Saul said. "One of the hardest sounding hits I've seen."
Ruberto was knocked out immediately. West got up and skated to his bench, whereupon he collapsed. The game was delayed for a long time as both players were attended to, put on a stretcher, and taken to the local hospital.
Lesson number two — enjoy the good times in life, because you never know what the next moment brings you.
Both players suffered concussions, but luckily were up and about after being checked over at the hospital. In fact, both were checking on each other after they were walking around. Thanks to having a weekend off, West should play in the next Potsdam game after two weeks of rest.
The Bears were able to regroup, tying the game, and then taking the lead at 2:57 of the final period on a goal by Spencer Noyes. Despite being outshot 13-5 in the third period, Rob Barnhardt shut the Valiants out the rest of the way, winding up with 34 saves. Potsdam pulled off the upset against the No. 5 ranked team in the nation.
"Feeling was great," Saul said of the biggest win in his short coaching career. "I told the guys as we were getting better and better each week that it was just a matter of time that we had a win against a good team and one that was in the top ten. Great win for the program, but a long
way to go still."
The Bears elation was short lived. The very next night, it was their turn to be shocked, losing to Western New England who was 0-12-1 before the game. Even worse, Potsdam was shutout, 3-0.
"All the credit to Chris Bernard and his staff," Saul said. "He got the kids ready to play. They outworked us. Perhaps we were a little tired. It was a five and a half hour bus ride — the bus driver got lost.
"Emotionally, we were so high the night before, maybe they thought it was an easy game. This is a game coaches hate to play coming after such an emotional win."
There's the final lesson — nothing in life is handed to you. No matter what you did the day before, you still have to go out and earn your pay the next day.
Sports can teach you many lessons. For Potsdam, they got a bunch of them this past weekend.
SUNYAC Short Shots
Four Brockport players (Steve Seedhouse, Tim Crowley [who also got
three assists], Dave McNab, and Sean O'Malley) scored a pair of goals
as the Golden Eagles romped Framingham State, 10-3 … The next day,
Brockport put 59 shots on the Framingham net with Jason Dolgy getting
two goals in a 6-1 win … Pat Street only needed 19 saves leading
Fredonia to a 3-1 win over Morrisville … In the second game, Neel
Sheehan scored the first and last goals for a Blue Devils' 3-2 victory
… Nick Catanzaro and Jarrett Gold each got two goals in Cortland's
8-4 win over Plymouth State … Mike Mistretta made 17 saves the for
the second day's 4-1 defeat of Plymouth State … Six different Buffalo
State players scored in beating Johnson & Wales, 6-2 … Tyler Soehner
scored twice in the Bengals 4-2 win over the Wildcats the next night.
Three Cortland players (Graham Fallon, Frank Rizzo, Barry McLaughlin)
scored two goals each in an 8-3 win over Morrisville … Nick Rolls
notched a hat trick in Plattsburgh's 8-1 thrashing of Skidmore …
Plattsburgh is now 16-2, equaling their best start with the 1977-78
team … The longest current winning streak amongst SUNYAC teams is
Cortland and Buffalo State at six.
Game of the Week
With most schools returning for the second semester, there are
very few games as students are given a chance to settle in for
another academic grind. There are only five games on tap.
Obviously, once again the most important games are the SUNYAC
contests between Morrisville and Brockport (the Tuesday Morrisville
at Oswego game is not a conference game). The Mustangs have gotten
closer and closer to winning their first league game, so they will
be even more desperate in their final opportunity this year while
Brockport is just as desperate not to allow any points to slip away.
For the non-conference schedule, Manhattanville at Fredonia gets the
nod. The Blue Devils already played Manhattanville tough early in the
year with a 2-2 tie. With the Valiants being upset by Potsdam, it gives
both Fredonia confidence they can do the same and Manhattanville added
incentive to make sure it doesn't happen again.
On The Periphery
Lately, my job has taken me to Fort Wayne, Indiana a few times. Now,
you may think that hockey is furthest from anyone's mind in Fort Wayne.
After all, it's basketball and dirt track racing country.
It turns out, there is a very interesting hockey fact associated with
Fort Wayne — it is the home of the second oldest minor league franchise
still in the same city in the country. The Fort Wayne Komets, who play
in the IHL, have been around since the 1952-53 season. Technically, the
franchise moved to Albany, N.Y. in 1990 (where it then went defunct a few
months later), but a new team immediately formed calling themselves by
the same name.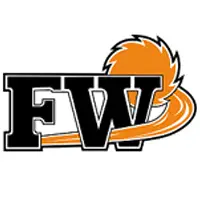 Thus, for true accuracy, the Komets are the second oldest
team playing continuously in the same city with the same name.
The oldest minor league team still in the same city is from the AHL —
the Hershey Bears (1932-33, though they were originally called the
B'ars until the 1936-37 season). The Original Six of the NHL all
surpass Fort Wayne and Hershey in longevity in the same city.
Like most minor league schedules, most of the Komets' games are on a
weekend when I'm not there. Hopefully, one time when I am in Fort Wayne,
I'll be able to catch the rare weekday game at the Allen County War
Memorial Coliseum and check out the second oldest minor league hockey
franchise still in the same city.