The United States Hockey Hall of Fame, in conjunction with USA Hockey, announced its 2008 induction class of Cammi Granato, Brett Hull, Brian Leetch and Mike Richter. The class is comprised of four former collegians, including Granato, the first woman to be inducted into the U.S. Hockey Hall of Fame.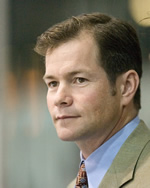 Granato played four years at Providence College as a starter, joining the squad in 1989. While with the Friars, she led the team to two ECAC championships, was voted ECAC Player of the Year three consecutive seasons and was an ECAC All-Star all four years. Granato still holds the school records for most points (84), goals (48) and assists (43) in a single season as well as the record for most goals in a career with 139.
Hull played two seasons at Minnesota Duluth before leaving for the National Hockey League. He was a Hobey Baker Memorial Award finalist his sophomore season with the Bulldogs, thanks in part to tallying 84 points. No college player has scored more goals in a single season than the 52 Hull potted during the 1985-86 season.
Though he only played two years at UMD, Hull seems happy with his decision to have left early.
"I had no idea whether I was going to go four years or whether I was going to leave and the opportunity [USA Hockey] gave me to go to the [1986] World Championships … gave me the opportunity to find where I was and who I was as a player and without that, maybe I don't turn pro and maybe I stay four years at college and maybe I break my leg or blow my knee out or maybe I don't develop as much as I could have as a pro. Without that opportunity, I don't know if I would have been an NHL player."
Leetch, like Hull, was a Hobey Baker finalist while in college. Unlike Hull, Leetch managed to do it in his only season at Boston College. In the 1986-87 season, he scored nine goals and 38 assists for a total of 47 points.
While Leetch didn't expound on why he left early, he knew that there was no other option for him but to play college hockey.
"When I looked at the possibility of playing hockey besides going to college, it didn't appeal to me at all," he said. "I wasn't ready to be that far from home, I wasn't ready to play that many games and I was looking for something with a comfort level so I feel fortunate that college hockey had gotten to a point where competition was great, the practice facilities were good, the coaching was good and that I could be prepared by playing a 35-game schedule."
"For me, there was personally no other thought process in my head that I thought that college hockey was the best for me."
Richter, the lone goalie of the class, tended goal for two years for the Wisconsin Badgers from 1985-87. After retiring from the NHL, Richter joined on at Yale University as an assistant coach and has been on staff for three years.
Despite having a career cut short by concussions, Richter said one of his main regrets was not staying all four years in Madison.
"It was such a blast to play hockey in college. I only had two years there and it was a perfect step stone into the Olympic team and onwards to the minors and pros," he said. "There were just so many good teams and so many good players across the nation and if I had a regret, I wish I could have been able to play more years. The timing is such that you move on when you should but the foundation in college hockey was fantastic.
"We all went there because it's a great proving ground and improving ground to get to the next level so we owe a lot to the college game."
Though all four players are more famous for what they achieved at either the professional or the international level, all four enjoyed and treasured their years in college – whether it was only one or all four – for the connections they made.
"With college, for me I noticed, playing on a college team and having all these rivalries, with top players from other teams, those players became my really good friends because I ended up playing on the national team with them," said Granato.
"A lot of these girls that I met in the college game became my roommates for years as we trained for the Olympics as we lived in the Lake Placid dorms together," she said. "That's the nice thing about the college game – not only the teammates that you have playing, but [also] the ones you play against."
Granato's brothers played at Wisconsin where she ended up meeting fellow inductee Mike Richter.
"I think by my freshman year, I skated with everyone on this phone call," he said. "I think it's awfully fun being able to play against these guys and then be on a national team with them to kind of see both sides of them."
"There are those guys that kind of stand out in your mind when you play against them and sure enough, they're the ones that are going to be put on the national team," said Richter. "Those are the people that are going to rise to the top and you're going to see again and again and again."
The four will be formally inducted into the U.S. Hockey Hall of Fame in Denver at an induction dinner set for 7 p.m. MT on Friday, October 10, at the University of Denver's Magness Arena. The U.S. Hockey Hall of Fame game will take place the following evening at Magness as the DU Pioneers host the Notre Dame Fighting Irish at 7:07 p.m.