Scott: Jim, another season is well under way, and we've see some interesting starts around the nation. Boston University wins the season-opening Ice Breaker while North Dakota starts 1-3-0 (and barely, at that), Northeastern upsetting Boston College, Vermont taking three points from Miami, and Minnesota winning a pair of one-goal games against St. Cloud State. So after two weeks, I'd say it's time for some snap judgments. First question: who's the real No. 1 team in the nation right now?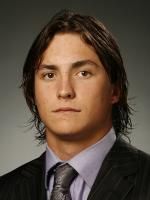 Jim: You've asked probably the best question around. I know my ballot this week still had Boston College in the top slot, though that may be a little biased as I've seen BC play twice and believe it's a very good team. I haven't seen Colorado College play but didn't think wins over Alabama-Huntsville and Michigan Tech warranted a number-one ranking. I'd actually rank Denver higher with wins over last year's national runner-up, Notre Dame, and a pretty good Wisconsin team that may have started the year 0-4-0, but is really much better than that. One thing to clear up from what you said; I wouldn't be too quick to call Northeastern's win over BC an upset. Yes, I know I just said BC is the best team in the country, but Northeastern is a heck of a team in what could shape up to be a very good Hockey East.
Scott: Point taken on Northeastern. I don't vote in our poll, but if I did I would probably have put Denver in the top spot based on results to date, though CC is still the favorite in the WCHA for good reason. And if New Hampshire can keep getting goaltending like it did Sunday against Boston University, the Wildcats will be right there in the end as well. And that's not to neglect Michigan, which might have had the most impressive season of all last year until the Frozen Four hit. Shifting gears, now that we've seen a few games, what's your impression of the impact of the offseason rule changes?
Jim: I think the offseason changes are considerable. The one that stands out the most is the point of emphasis call that protects the puckhandler. I've seen a large increase in the number of slashing, hooking and holding calls on the defender guarding the puckhandler. It's obvious that this is a major emphasis for the rules committee and that most referees, at least in the games I've seen, are following suit. What this, of course, creates early in the season is a parade to the penalty box which undoubtedly upsets fans and coaches. In Hockey East (and likely in other leagues), this has been magnified by the new two-referee, two-linesman system that is being employed throughout the NCAA. Hopefully this will calm down once players get used to the way games are being called. You've seen the games out west. Do you agree with these sentiments?
Scott: It's been pretty much the same out this way. There were some holding and slashing calls during the Minnesota-St. Cloud State series, in particular, which seemed to be byproducts of the new rules. No question, that played a part in the fact that there were a total of 30 power plays combined between those two teams over the weekend. Of course, it's a little hard to tell whether the rise in penalties is the result of the extra pair of eyes on the ice or the rule changes themselves, but either way we're in for a couple of months of five-on-four hockey before everyone figures out how to adapt. Anything else get your attention last weekend?
Jim: I think if there was one single result last weekend that caught my eye it was Bentley's upset of Rensselaer on Saturday night. Without being there, the box score makes it seem that the game was dead even all the way through. That's a major step for Bentley, which has struggled to post wins against "Big Four" teams. It's also a good sign for Atlantic Hockey, which has been more than competitive in the first two weeks of the season. One other shocker of note was the Union comeback/Quinnipiac collapse on Friday night at the Maverick Stampede. Union spotted the Bobcats a 4-0 lead through one only to run off five straight of its own to take the lead, blow the lead late and win the game in overtime. Man, early-season hockey is fun, no?
Scott: Agreed — though not so much fun in the state of Michigan. First there was the incident in Ann Arbor which saw Wolverine defenseman Steve Kampfer assaulted, apparently by football walk-on Mike Milano. Eyewitnesses placed Milano at the scene, though no arrests have yet been made, to my knowledge. And now there are allegations coming out of my alma mater, Michigan State, of a similar confrontation at a house party off-campus which resulted in an MSU player injured and hospitalized. Two stories like this a week apart? What gives?
Jim: News like this just frightens me. Yes, I'm aware this is college and crazy things happen, but there seems to be so much disregard for humanity when you hear stories like this. Let's hope that neither of these players' injuries are too serious and that they can make full recoveries. All of this can be a brutal wake-up call for a program. You obviously can't put these kids in a bubble and you want them to have the social experience of college. But athletes can be targeted for the simple fact that they are athletes and that's concerning. Let's hope this isn't a trend. That said, I think we've rambled on enough for now. Until next week …