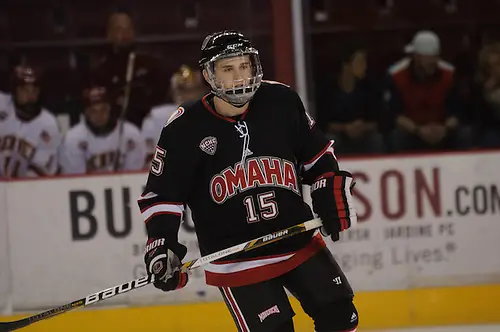 Nebraska-Omaha junior forward Josh Archibald has been named the Hockey Commissioners' Association national player of the month for February, while Michigan Tech forward Reid Sturos is the national rookie of the month.
Archibald, who led the entire NCAA with both 10 goals and 16 points in February, tallied six multi-point games during the month and four multi-goal games, including a hat trick, while posting a plus-2 rating.
Sturos posted 12 points during February and scored in six of the seven contests with three multi-point games. His four-point outburst in a 7-4 win against Northern Michigan included a hat trick.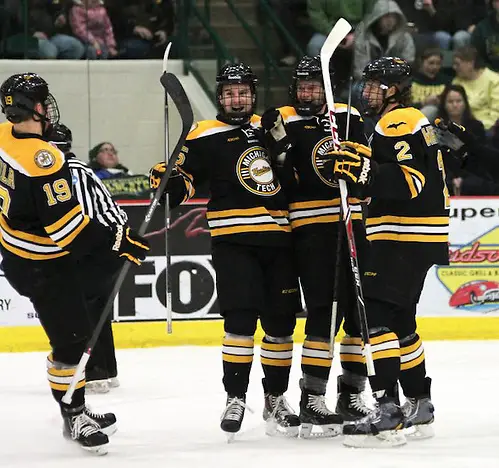 Honorable mentions for player of the month were Mercyhurst forward Nardo Naagtzaam, Wisconsin goalie Joel Rumpel, Dartmouth goalie Charles Grant, Boston College forward Johnny Gaudreau and Ferris State forward Cory Kane.
Connecticut goalie Robbie Nichols, Minnesota forward Hudson Fasching, Colgate goalie Charlie Finn, Vermont forward Mario Puskarich and North Dakota defenseman Paul LaDue were rookie of the month honorable mentions.