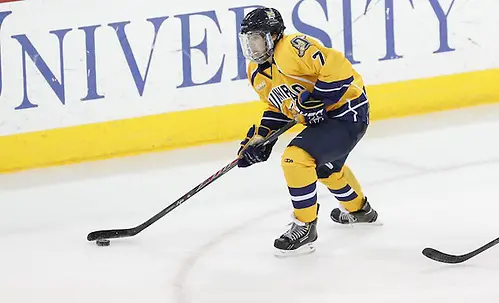 Quinnipiac will play for its first ECAC Hockey playoff title without its leading scorer.
Sophomore Sam Anas will miss the league championship weekend with a leg injury suffered in Game 3 of a quarterfinal series against Union last Sunday.
The development, reported Wednesday by College Hockey News and confirmed by a Quinnipiac spokesperson, puts a big hole in the Bobcats' offense.
Anas has scored 23 of Quinnipiac's 102 goals this season and leads the team with 39 points.
The regular season champion Bobcats play Harvard in the ECAC semifinals on Friday in Lake Placid, N.Y.