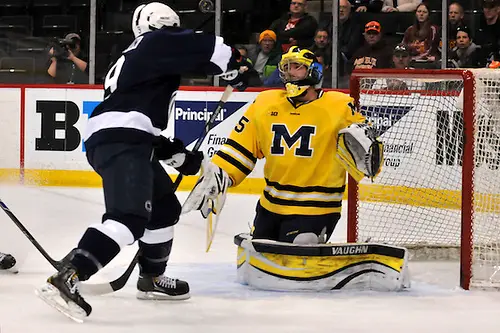 Penn State forward Eric Scheid is expected to miss at least six weeks with a lower-body injury, coach Guy Gadowsky said.
Gadowsky revealed the injury at the team's media day on Wednesday, saying the loss of the team's second-leading returning scorer "is a real blow to us."
Scheid, a redshirt senior who played one season at Alaska-Anchorage, had 14 goals and 15 assists last season. In the offseason, he took part in the Anaheim Ducks' development camp.
The Centre Daily Times reported that Scheid left Pegula Ice Arena on crutches Wednesday.
[youtube_sc url=https://www.youtube.com/watch?v=zcxvbXqCPcU]