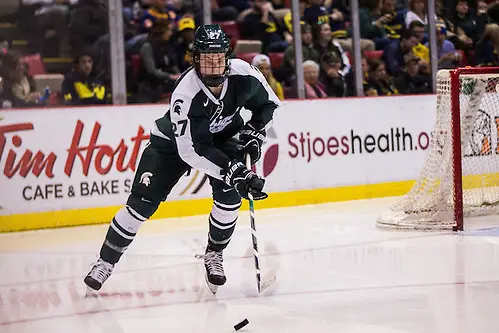 Michigan State forward Mason Appleton has signed an entry-level contract with the Winnipeg Jets.
Appleton, who will give up his final two years of eligibility, was selected in the sixth round (168th overall) by Winnipeg in the 2015 NHL Draft.
In two years at Michigan State, Appleton compiled 53 points (17 goals, 36 assists) in 72 games and had previously been named the Spartans' captain for the 2017-18 season.
As a sophomore in 2016-17, Appleton led the Spartans goals (12), assists (19) and points (31).