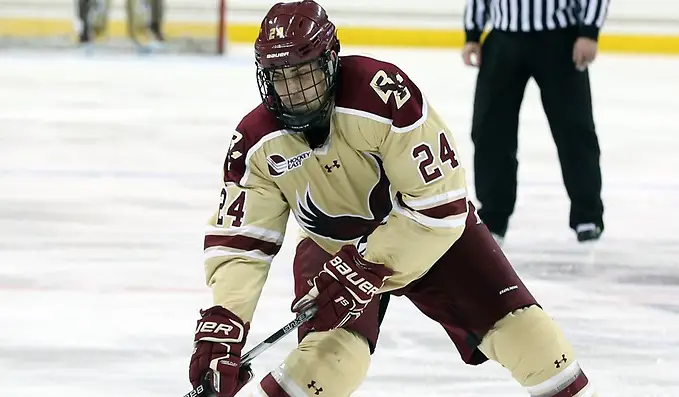 Boston College defenseman Kevin Lohan is out indefinitely after being victimized by an unprovoked assault on Friday, Jan. 19, according to a press release.
The incident occurred at a restaurant on Boylston Street in Boston.
Lohan, a graduate student, has skated in 14 games for Boston College this season. He transferred to BC following a four-year stint at Michigan, where he was an assistant captain as a senior and played in 64 games.
He one year of eligibility remaining after redshirting his junior season.
The assault matter is currently being investigated by the Boston Police Department.