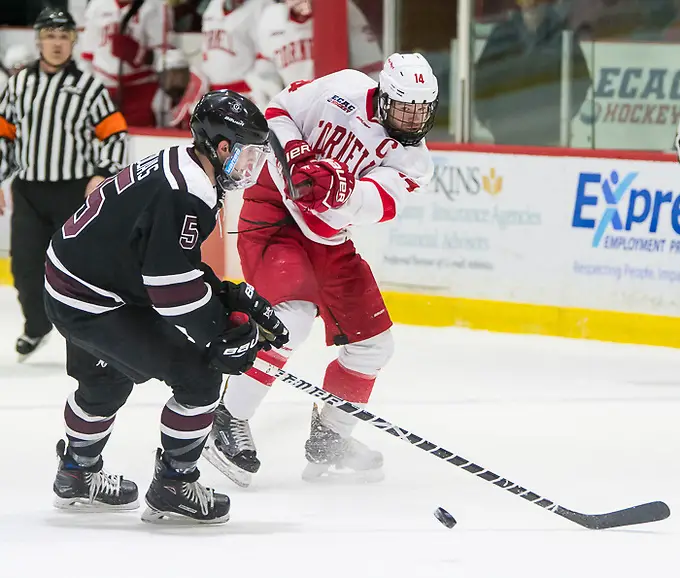 According to the Cornell Sun, Big Red junior forward and co-captain Mitch Vanderlaan will miss the remainder of the regular season due to an undisclosed injury.
Cornell coach Mike Schafer made the announcement on Tuesday during his weekly media availability, adding that he hopes Vanderlaan can return for the postseason.
Vanderlaan was injured blocking a shot in the first period last Saturday against Rensselaer, according to a team spokesperson. Vanderlaan played the rest of the game.
In 23 games this season, Vanderlaan has 17 points in 23 games and his 13 assists lead the team.