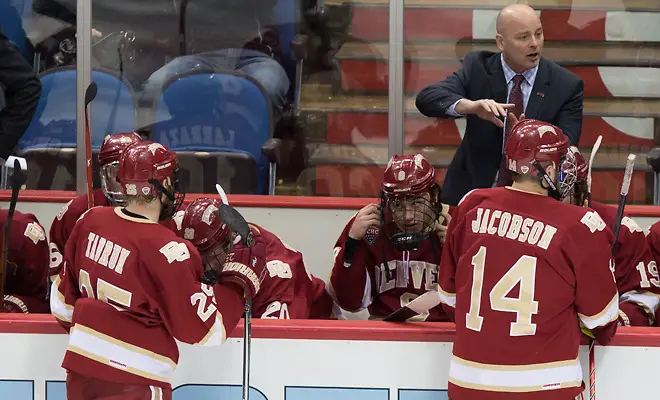 Denver has received its first head coaching endowment: a seven-figure commitment to establish the Richard and Kitzia Goodman head hockey coach position for the Pioneers.
"Denver hockey cannot thank Richard and Kitzia enough for their support and vision," current DU coach Jim Montgomery said in a statement. "This endowment will allow us to operate at a higher level and sustain the excellence that Denver athletics strives for. I am honored to be the first coach in this endowed position."
Born, raised, and a current resident of Chicago, Richard Goodman obtained his undergraduate degree in finance (1978) and an MBA (1979) from DU's Daniels College of Business and played for the Denver club hockey team while in college.
"The University of Denver has been very important to our family and we are extremely excited to make this new investment in the university. I wanted to give back in a way that was meaningful to me and hockey was an important part of my DU experience," Richard Goodman added. "Kitz and I hope that this gift will not only provide benefit in perpetuity, but also inspire other alumni and friends to support the legacy and future of DU men's ice hockey."
Montgomery became the eighth National Coach of the Year at Denver in 2017, joining Murray Armstrong (1960) and George Gwozdecky (2005) as the three hockey coaches to earn that honor. The fifth-year Pioneer bench boss reached the century mark in wins faster than any coach in DU history, leading the Denver program to the NCAA tournament in each of his previous four seasons, reaching the quarterfinals three times, the Frozen Four twice and lifting the national championship trophy in 2017.