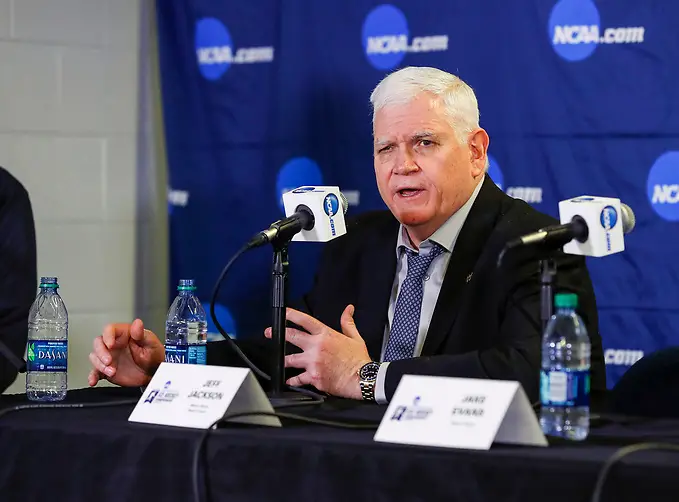 Notre Dame coach Jeff Jackson has been named the 2018 winner of the Spencer Penrose Award as the top coach in Division I men's hockey.
The award, presented by the American Hockey Coaches Association, is the second for Jackson, who has been at Notre Dame since 2005. He also won in 2007.
AWARDS: List of Spencer Penrose Award winners
The Fighting Irish made the Frozen Four after winning both the Big Ten regular season and postseason titles in their first year as part of the conference.
Notre Dame is 27-9-2 entering a semifinal game against Michigan on Thursday.
Jackson has won two national championships, at Lake Superior State in 1992 and 1994. He has a 477-228-79 overall record in 19 seasons, including 295-176-54 in 13 seasons at Notre Dame.
This is his fourth trip to the Frozen Four with Notre Dame and second in a row.
The runner-up for the award was Ohio State's Steve Rohlik, who also led the Buckeyes to the Frozen Four.
Jackson will receive the award during the AHCA convention in Naples, Fla., on April 25.