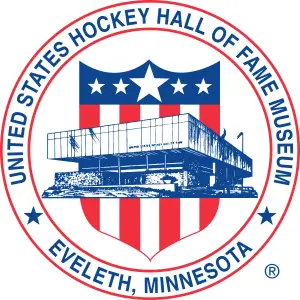 Bemidji State and St. Cloud State will battle in the annual U.S. Hockey Hall of Fame Museum Women's Face-Off Classic, which is set for Tuesday, Nov. 20, at 6 p.m. CST, at Essentia Health Sports Center in Brainerd, Minn.
"We are thrilled to playing in this game in Brainerd," said Beavers coach Jim Scanlan in a statement. "They have a terrific hockey community and they have always supported their teams with pride and passion that northern Minnesota is known for."
"This is a great opportunity for us to bring women's college hockey to young girls and college fans that might not have had a chance to come out and watch a game in person," added SCSU coach Eric Rud. "I know people will be impressed with the skill of the college game and we can't wait to be a part of this event."
The women's Hall of Fame game will raise awareness for the U.S. Hockey Hall of Fame Museum in Eveleth, Minn., along with bringing women's Division I hockey to a local community.
"We are pleased to be part of this game and I am personally excited to be able to watch this game in our barn," said Brainerd Amateur Hockey Association president Sam Blum. "The game gives us a unique opportunity to create access for spectators to watch a DI Women's hockey game in our area." A capacity crowd is expected for the game.
Proceeds will go to Sharing Bread Soup Kitchen in Brainerd.
"This is a fantastic organization that helps out those in need on a daily basis," said Brainerd High School girls coach Jim Ernster. "A safe, inviting atmosphere allows people to get hot meals seven days a week, no questions asked. To have the opportunity to help out an organization that embodies humility and grace is indeed a privilege."
Additional details of the event will be announced in coming months.