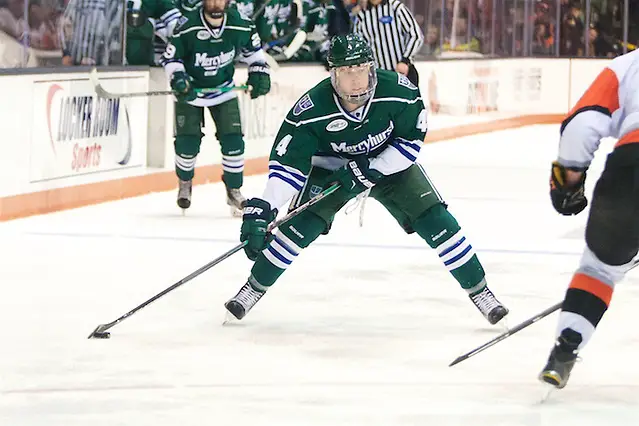 Denver has added defenseman Les Lancaster for the 2018-19 season as a graduate transfer.
Lancaster has played the previous three seasons with Mercyhurst, recording 81 points (20 goals, 61 assists) and 90 penalty minutes in 111 NCAA games.
He was twice selected to the Atlantic Hockey First All-Star team, tabbed 2016 AHC Rookie of the Year and named 2017 AHC Best Defenseman.
During the 2017-18 season, Lancaster recorded 26 points (six goals, 20 assists) in 37 games, helping Mercyhurst to an AHC regular-season championship and being selected for Second Team All-Conference.
"Les will add a veteran presence to our backend," DU assistant coach Tavis MacMillan said in a statement. "He will give us leadership qualities as the lone senior on defense and is a proven offensive player."