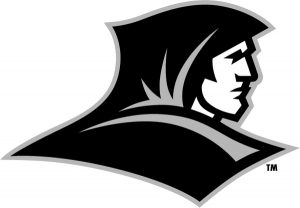 Providence announced Wednesday that Jake Anderson, Alison Domenico and Doug Ferry will round out the women's hockey team's staff under first-year head coach Matt Kelly.
Anderson and Domenico will be assistant coaches, while Ferry will serve as coordinator of hockey operations.
Anderson joins the Friars after previously serving as an assistant coach at Merrimack. Prior to arriving in North Andover, Anderson spent two seasons at Rensselaer and two years at Holy Cross.
"It is with great pleasure that I welcome Jake to Friartown," Kelly said in a statement. "His personality, passion and energy are infectious and those qualities have already gotten our team excited about the upcoming year. Along with his knowledge, experience and recruiting background at the Division I level, Jake has proven to be a tireless worker and we are grateful to have him joining our family."
Domenico has been an assistant coach at Syracuse since 2011 and before that, was an assistant coach at Ohio State (2010-11).
A 2009 graduate of St. Lawrence, Domenico played in 153 games for the Saints. In her senior season, she was named the ECAC Defensive Forward of the Year and earned Second Team All-Conference honors.
"I've known Ali for many years," Kelly added. "I coached against her when she was a player at St. Lawrence and have become friends with her since she joined the coaching ranks. She was the ultimate competitor as a player and I see that same drive and motivation in her as a coach. She has built a tremendous reputation in the women's hockey world and she's going to be an incredible role model and mentor for our players."
Ferry enters his new role with the Friars after serving as the team's graduate assistant for the past two years. His main responsibility during that time was as the team's equipment manager. Ferry also served as the program's equipment manager as an undergraduate student at PC.
"I was fortunate enough to meet Doug a few years back while he was working with USA Hockey," Kelly said. "I was immediately attracted to his work ethic, commitment and passion for the game of hockey. Moving forward, I know these qualities will have a tremendous impact on our program and in his new role as coordinator of hockey operations."