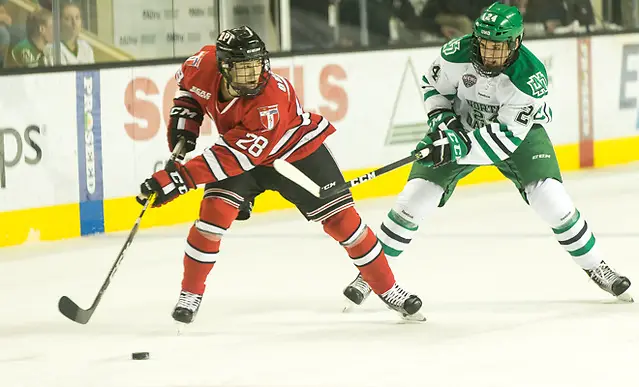 Alabama Huntsville will have a pair of graduate transfers on its 2018-19 roster in goaltender Jake Theut and forward Jesper Öhrvall.
Both are eligible for the 2018-19 season.
Theut was a member of the Northeastern program from 2014 to 2018, appearing in five games for the Huskies and starting once between 2016-17 and 2017-18, totaling 30 saves.
"Jake adds a lot of experience to our team this season coming over from Northeastern," said UAH coach Mike Corbett in a statement. "His competitiveness is going to push our goaltending battle to a very high level."
Öhrvall spent his first three collegiate seasons with Rensselaer where he played 88 games from 2015 to 2018 and registered 22 points on eight goals and 14 assists.
"Jesper is a skilled, experienced forward," added Corbett. "We expect him to rise to the challenge and establish his offense through hard work and determination."