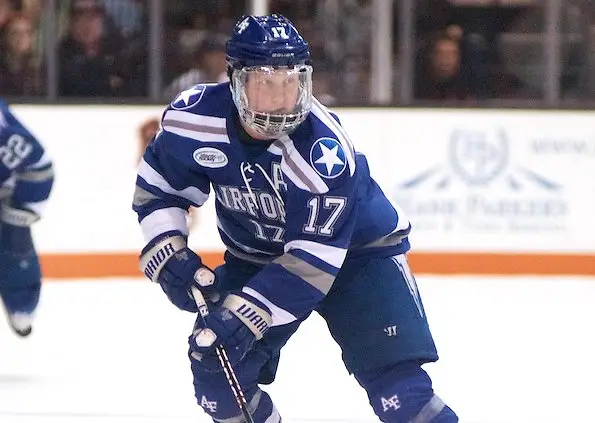 Former Air Force standout Chad Demers is battling brain cancer.
A GoFundMe account has been started to help his young family tackle expenses.
Demers graduated from the Academy in 2015 and spent three years as an acquisitions officer at Los Angeles Air Force Base. This last spring he, his wife Danika, and their six-month-old son Beau Stanley moved to Grand Forks, where he is currently stationed.
On Sept. 7, Demers had emergency surgery to remove a brain tumor discovered only the day before, and was soon informed it was malignant.
"He and his family have a long and tough road ahead as he will be traveling weekly to the Mayo Clinic in Rochester, Minn., where he will be receiving the best treatment possible to beat this cancer," read the GoFundMe page. "Because of this, Danika will be in and out of her job as a teacher and extensive travel and hotel stays will be required. All donations will go to medical bills as well as the travel costs for family."
In four seasons with the Falcons, Demers compiled 48 goals and 78 assists for 126 points in 156 games.