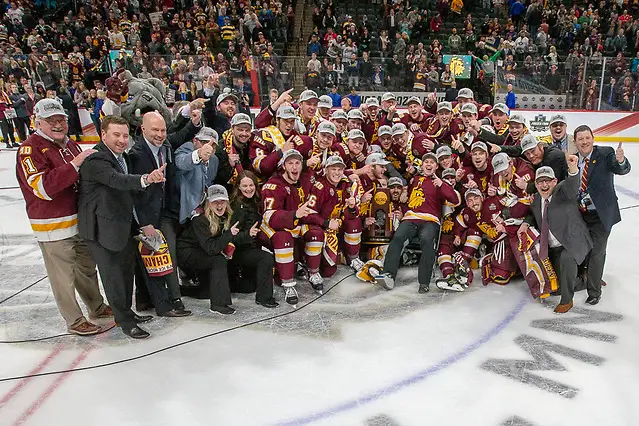 With 44 first-place votes, defending national champion Minnesota Duluth is No. 1 in the USCHO.com Preseason D-I Men's Poll.
No. 2 Notre Dame, No. 3 Ohio State and No. 4 Michigan all garnered two first-place votes.
Providence rounds out the top five.
St. Cloud State, Cornell, Boston University, Denver and Minnesota State are ranked sixth through tenth, respectively.
Schools 11-20 are, in order, North Dakota, Boston College, Minnesota, Princeton, Northeastern, Penn State, Clarkson, Michigan Tech, Western Michigan and Northern Michigan.