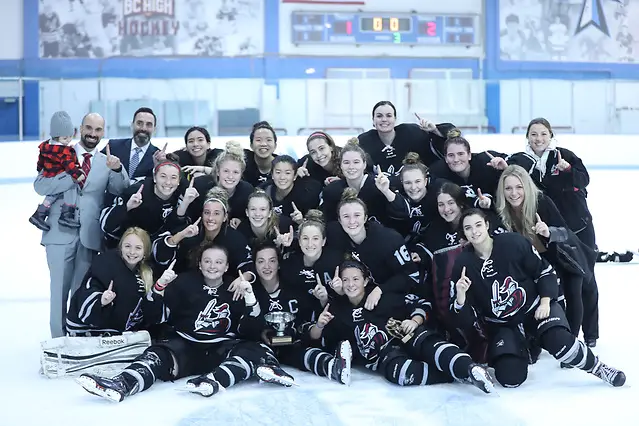 Ending the season last year with a record of 9-14-3, the women on Manhattanville's roster this year are doing their part to put their program back on track. So far, the Valiants are 5-0-1, and they captured the Codfish Bowl championship by defeating Bowdoin College and Wesleyan University. Coach David Turco, entering his eighth season with the team, describes where the desire to be better and successful comes from.
"We started the season with a real emphasis on redefining what we wanted the internal culture of our group to be, as well as creating an identity for this team's style of play. It was important to allow each member a voice in what we wanted to achieve together, how we were going to do it, and how we wanted to play. In doing that, I feel we were able to come up with something that everyone believed in and felt a big part of. Moving forward, it will be about remaining consistent through any success or adversity we may face together and relying on what we created at the outset."
The strong start does not have the Valiants jumping to conclusions and setting new goals. Turco says the goal for the team remains the same: continue to get better.
"Our goal as a team is to keep getting better with everything we're working on, from our culture through to the x's and o's and our individual abilities. We believe every game ahead to be winnable, but it's a long season, and we will undoubtedly see ups and downs throughout. Our focus is on remaining level-headed with our disposition and to continue to push each other to be better each day."
A notable player for Manhattanville who continues to get better is Amanda Sabia. During her junior year, Sabia has eight goals and five assists. Already surpassing her freshman and sophomore goal total, Turco is not surprised about his player's breakout season.
"We always knew Amanda had the potential to do great things at the college level. She dealt with injuries her first two seasons, but coming into this season 100 percent healthy has really allowed her to play confident and emerge this year. She combines great hockey intelligence and skill, but it is her fearless style of play that really makes her the player she is, and her contributions that don't show up on the score sheet are what have led the way for us."
Turco acknowledged that although Sabia is being noticed on the stat sheet, many other players need to be credited for Manhattanville's start.
"We're getting contributions in different ways from our entire roster, and that's why we have seen success so far. It starts with our leadership. We have two senior leaders at both the forward and defense positions in Morgan Wilm and Ellis Smith, respectively, who are incredible leaders by example, and their attention to detail in practice and games sets the tone for the rest of our group. Our senior captain, Nicole Mensi, aside from the great leadership she brings, is one of the most dangerous offensive talents we've ever had here and is a big threat to opponents every time out. She draws a lot of attention, and that has allowed forwards like Tianna Lopes, Janet Xu, and Brayden James to really exhibit their abilities.
"We're super excited with the play of all our freshman and sophomores, who have had to take on big minutes and big roles early in their career. On the back end, we have a great presence in Zoey Pellowitz, who has the ability to control the game and make big plays defensively and offensively in big moments. Lastly, everything is dependent on goaltending, and senior goaltender Rose Pijaca has given us the best we've seen from her in her career here. She gives us great confidence going into every game and was a big reason for our recent tournament win."
Manhattanville is currently in its second season in the UCHC. Previously competing in the NEHC, Turco says the new conference has shaped up to be a strong league with a bright future.
"The UCHC is proving to be a top conference in the nation in only its second year. There is a lot of parity among the top teams, which is becoming five and six teams deep. I think you'll start seeing more and more UCHC teams in the national spotlight. It's going to make for an exciting race to the postseason this year and should allow for the recruitment of some of the top talent in North America moving forward."
In the UCHC's inaugural playoff tournament last year, Manhattanville fell short in the semifinal round against Stevenson. They happened to open this season against the same opponent. This time, they didn't let Stevenson get the upper hand. Manhattanville won the first match and settled for a tie in the second game. Turco expresses the importance of the victory opening weekend.
"It was huge for us to go to Stevenson and take three out of four points to start the year. We exercised some demons of a season ago, and that really allowed us to believe that we were creating something new this year that we could now take pride in."
Manhattanville continues conference play Friday, November 30, against Lebanon Valley, where they will continue to seek success.