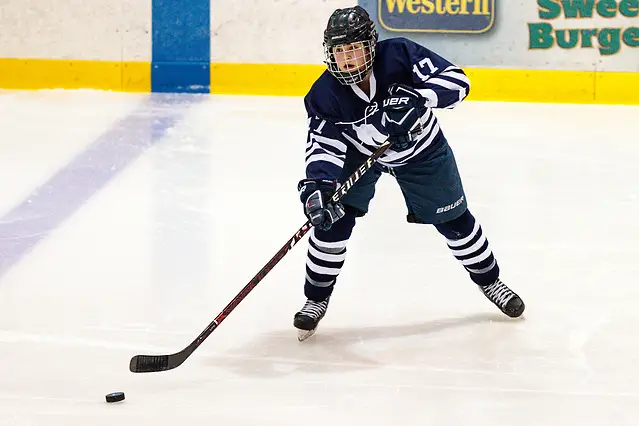 Northland vs. Concordia: Northland 3-2, Concordia 2-1
A spilt in this series has a negative impact to Concordia as compared to Northland. Concordia could have used all the points in this weekend's matchup to help them get ranked in the top four in the NCHA standings. Concordia will need to dig deep in their last remaining five conference series to collect as many points to rise in the standings.
No. 8 St. Thomas vs. Augsburg: St. Thomas 2-0, 3-1
St. Thomas locked down defensively to earn the sweep against Augsburg. Allowing only one goal for the Auggies the entire weekend proves why the Tommies are ranked second overall in defense. St. Thomas has one game left in the month, and it's against ranked opponent Wisconsin-River Falls. Winning both games this weekend was a great building block heading into the matchup on Wednesday, December 5.
Plymouth vs. Suffolk: Suffolk 3-1
Suffolk is having a strong start to their season. Defeating Plymouth State and Southern Maine over the weekend has the Rams tied for second place in the conference standings. This second-year team has made the NEHC more competitive, and teams in the conference should be aware that this team has grown from last year and become a viable opponent.
No. 5 Middlebury vs. Connecticut College: Middlebury 3-0, Tied 1-1
Connecticut College holding their own Saturday confirms that this year will be difficult for any team in the NESCAC to be able to walk away with conference points. Middlebury should stay ranked fifth as a result of the tie against Connecticut College.
Lake Forest vs. Trine: Trine 3-2, Lake Forest 2-0
The Foresters have struggled to find the back of the net this year. It didn't impact the team greatly until Friday, where they got upset by Trine. Trine, in its second year, now currently holds a top four spot in the NCHA standings.