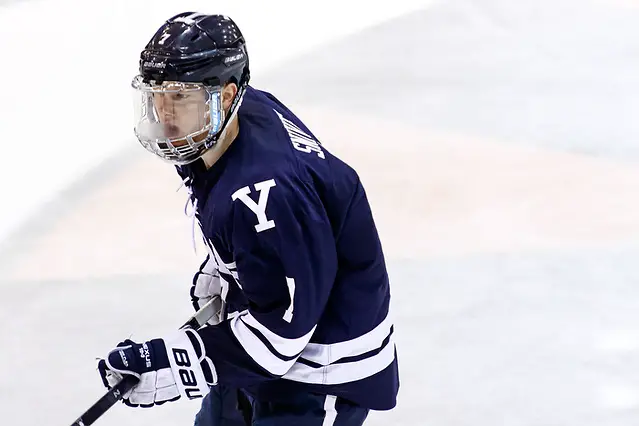 ECAC Hockey announced Tuesday that an exhibition game featuring Yale against the KRS National Development Team from China has been canceled.
According to the conference, the decision to cancel the game is the result of the national development team being unable to field a representative team. The Dec. 28 game will not be re-scheduled.
Yale has scheduled a replacement exhibition game with McGill on Saturday, Dec. 29, at 7 p.m. at Ingalls Rink. Tickets for Dec. 28 will be honored on Dec. 29.
"I am excited that we were able to find a replacement game for our Yale fans and season ticket holders," said Yale director of athletics Vicky Chun in a statement. "It's virtually impossible to host a game at this late a date, and I thank [Yale deputy director of athletics] Wayne Dean for his great effort in bringing McGill to the Whale."