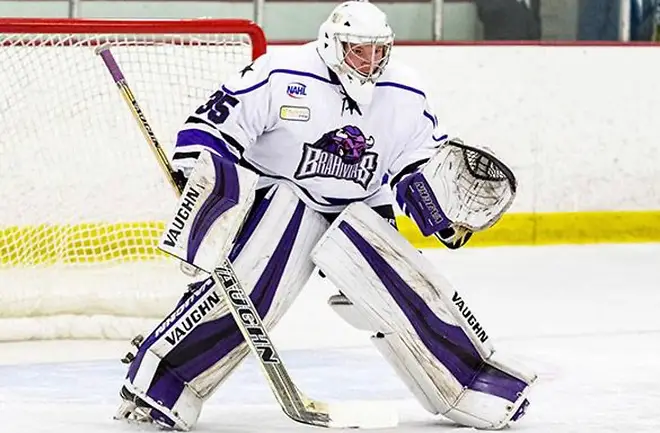 North Dakota has added Lone Star Brahmas (NAHL) goaltender Harrison Feeney, effective immediately.
"We are incredibly proud of Harrison," Brahmas owner Frank Trazzera said in a news release. "He has been an exemplary leader on and off the ice for our team and we have no doubt he will continue to excel. We are looking forward to watching his continued success as his career progresses."
In his two years with the Brahmas, Feeney played 48 games and put up a 23-13-7 record, a 1.73 GAA and a .929 save percentage.
"It's been a quick past couple days," Feeney said. "I'm really excited to get started with North Dakota, but I'm really thankful for everything that the coaches and team did for me here (with the Brahmas). It's been a really good experience with the Brahmas and I wish the team nothing but the best. Hopefully, we can make a really deep run in the playoffs."
Feeney will be joining North Dakota this week.