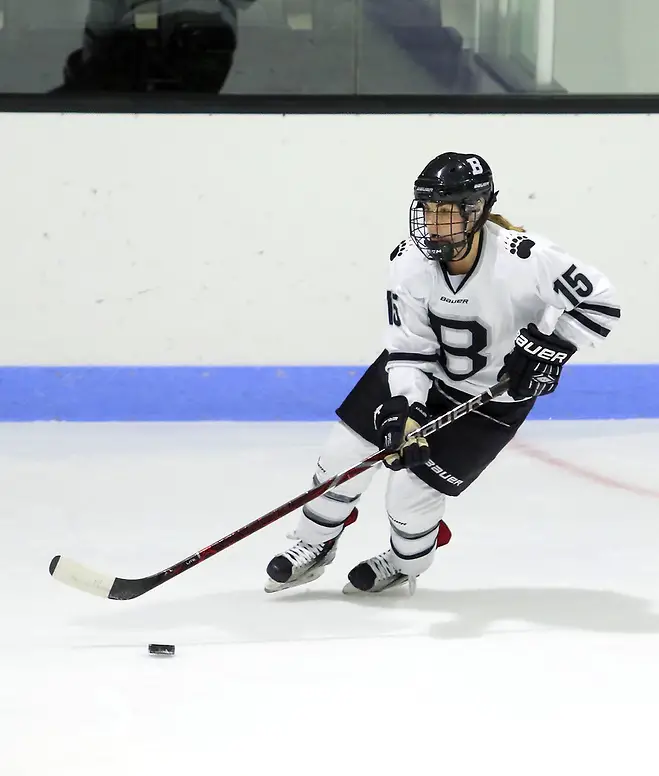 Augsburg versus No. 9 Gustavus Adolphus: Augsburg 3-0, Tie 2-2
Augsburg's victory this weekend was key as it puts them in a great spot for their placement in the MIAC standings. Theoretically, both teams should win the rest of their conference games, which means the third-place spot will be shared by Gustavus and Augsburg. The tiebreaker will be the result of head-to-head competition, and Augsburg has the upper hand if the rest of the season plays out as predicted. Nevertheless, there's a lot more hockey to be played, and you never know what can happen.
No. 7 Middlebury versus Bowdoin: Middlebury 3-1, Bowdoin 2-1 (OT)
The Polar Bears get their second win of the season, and it came against a top 10 opponent. Senior Miranda Bell had her team's first goal that occurred in the second period, as well as the overtime winner. Middlebury should be expected to switch places in the rankings with No. 8 Hamline.
Connecticut College versus No. 10 Williams: Connecticut College 2-1 (OT), Williams 3-2
Williams' loss came right after they cracked the top 10 rankings. Is this overtime loss significant enough to take them out of the top 10? It very well could be, but the bigger question is, who would take Williams' ranking spot? Options that seem reasonable are moving Augsburg up or putting Wisconsin-Eau Claire back.
No. 5 Adrian versus Finlandia: Adrian 6-2, 10-0
To say that Finlandia's goalie, Annah Smiddy, faced many shots over the weekend would be an understatement. Adrian had 145 shots on Smiddy. The Bulldogs have been having a rough time since their New Year's tournament in Vermont. However, Adrian seems to have bounced back and is gaining speed at a very convenient time. Lake Forest will host the Bulldogs in a key conference series next weekend.