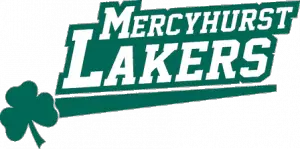 Mercyhurst announced Tuesday a $9.5 million campaign for athletics — "Laker for Life: The Campaign for Athletics" — a public fundraiser for the Lakers athletic programs.
To kickstart the campaign, William and Betsy Vorsheck have gifted $4 million, the largest alumni gift in school history. Betsy is a 1973 Mercyhurst Prep graduate as well as a 1977 graduate of Mercyhurst University. In recognition of the magnitude of their generosity, Mercyhurst intends to name its new and upgraded facilities The William Vorsheck Jr. Athletic Complex.
Mercyhurst trustee and athletics campaign chair John Saxon has gifted an additional $1 million toward the campaign. His donation is targeted toward improvements at Tullio Field, situated within what will become known as Saxon Stadium.
"We are extraordinarily grateful to Bill and Betsy Vorsheck and John and Patty Saxon for making an investment that will heighten the athletics experience for our fans and student-athletes and further enhance the Carpe Diem spirit that is signature Mercyhurst," said school president Michael T. Victor in a statement. "As two institutions born of the mission of the Sisters of Mercy, Mercyhurst and Mercyhurst Prep celebrate a unique partnership that further aligns our commitment to each other and to our respective communities."
"The launch of the Laker for Life Campaign signifies a new direction and vision for Mercyhurst athletics," added Mercyhurst director of athletics Brad Davis. "Because of the generous donations of the Vorsheck and Saxon families and the commitment to athletics from President Victor, Mercyhurst will transform its athletic programs and significantly enhance the student-athlete experience. We look forward to beginning our facility improvements this summer."
Shared features of the campaign include enhancements to the Mercyhurst Ice Center.
This summer, Mercyhurst will invest in upgrades to the facility's current cooling system, and the addition of new dasher boards, glass, flooring and seating to improve the spectator experience. The cooling system will be upgraded for the first time since the Ice Center opened, while the facility will receive a visual face lift with new paint and graphics. A second Zamboni and a more spacious Zamboni room will also be included.
Future plans call for expanded VIP space and luxury suites, new chairback seats to replace the bleachers and an enlarged press box.
Expansion of locker room facilities to improve the experience for both schools as well as youth leagues and other groups that use the Mercyhurst Ice Center. The upgrades will provide permanent locker rooms for softball and women's soccer.