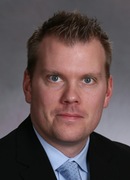 Yale announced Wednesday that women's head coach Joakim (UK) Flygh has resigned, effective immediately.
"I want to thank UK for his hard work and service to our university and department," said Yale director of athletics Victoria M. Chun in a statement. "I wish him and his family the very best moving forward."
Flygh began coaching the Bulldogs in 2010 and compiled an overall record of 87-182-32.
Under Flygh's leadership, Yale made the ECAC Hockey tournament four times. The Bulldogs recorded their best winning percentage in eight years during the 2014-15 season, finishing with the second-most overall wins in school history (15). In 2013-14 the Bulldogs made their first ECAC Hockey championship playoff appearance since 2008, and their first postseason win since 2005.
A national search for the next head coach will begin immediately.