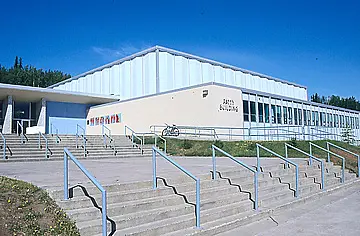 According to a post by Alaska chancellor Dan White, Nanooks home games at the Carlson Center may soon become a thing of the past.
Looking at ways to balance the budget, White lists many reasons, including this one:
Suspend use of the Carlson Center ice by making renovations to the Patty Center that would allow Nanook hockey to play on campus.
The Patty Center's capacity is 1,300. Carlson Center's capacity is 4,595.
"I welcome feedback on facility consolidation or existing underutilized space as we continue to make efforts to reduce our footprint and long-term costs across campus," wrote White.