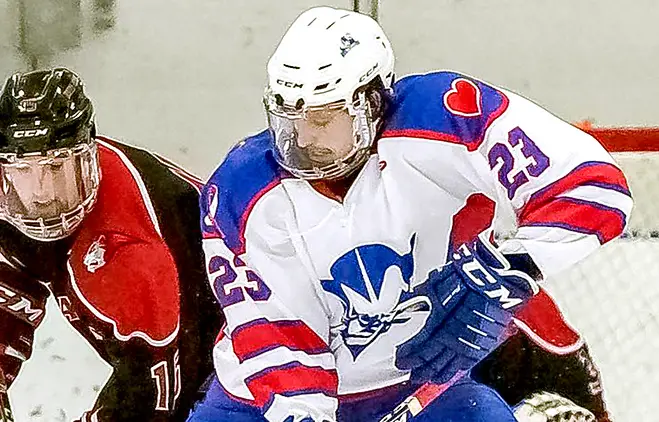 Organizing an annual fundraising event over the last three years has been right up Fredonia senior and business management major Luke Rivera's alley. Honoring his mother keeps him driven.
Fredonia's Stroke Awareness Game event has grown in profile each year, with almost $30,000 being raised for the Gates Vascular Institute of the Kaleida Health Facility in Buffalo, New York. The event's success has helped Rivera become a Hockey Humanitarian Award finalist for the second consecutive season.
Rivera's mother, Dana, suffered an ischemic stroke in the summer of 2009. Following surgeries and rehabilitation, Dana Rivera now advocates for stroke patients through speaking engagements.
Across the country, Luke Rivera is aiding the cause. He was encouraged by his older brother Jake, a former player at Potsdam, to make the most of the platform he has been given in college hockey. What a place to do it: Fredonia recently held its 12th annual Pink the Rink game with proceeds going to the American Cancer Society, and Luke took it on himself to help the Blue Devils give to another worthy cause.
Read more on the Hockey Humanitarian Award website.