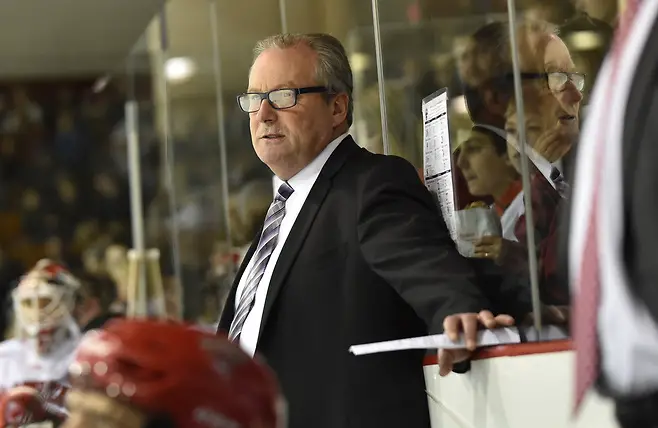 St. Lawrence announced Friday that "the men's hockey program is moving in a new direction and Mark Morris will no longer be the head coach."
"The coaching staff has worked hard to get the program back on track after some disappointing seasons," said SLU director of athletics Bob Durocher in a statement. "I would like to thank the coaches for their dedicated service to St. Lawrence University and wish them well in their future endeavors."
Durocher also announced that associate head coach Mike Hurlbut and assistant coach Matt Deschamps will both not be back.
The Saints finished 6-29-2 this season and in Morris' three seasons, went 31-69-11.
Morris was hired in May 2016 and was instrumental in the planning and vision for the renovation of Appleton Arena.
A search for his replacement will begin immediately.
The new coaching staff will work in a renovated Appleton Arena, where work recently began and is targeted to be finished by the start of the 2019-20 hockey season.