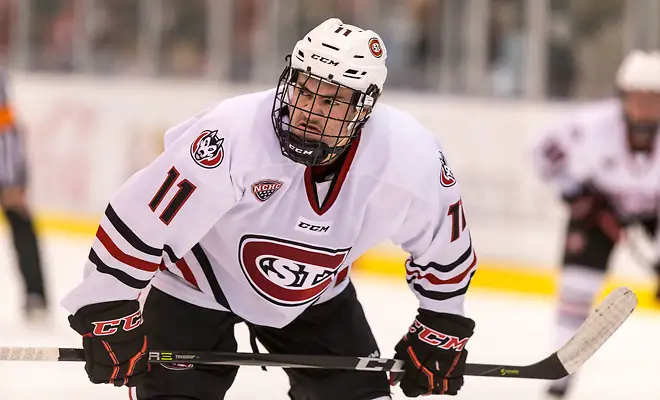 St. Cloud State junior forward Ryan Poehling has signed a three-year, entry-level contract with the Montreal Canadiens.
Poehling recorded 31 points (eight goals, 23 assists) in 36 games with the Huskies during the 2018-19 season.
In 107 games with SCSU, Poehling registered 75 points (29 goals, 46 assists) over three seasons with the Huskies.
Poehling was originally selected by the Canadiens in the first round (25th overall) of the 2017 NHL Draft