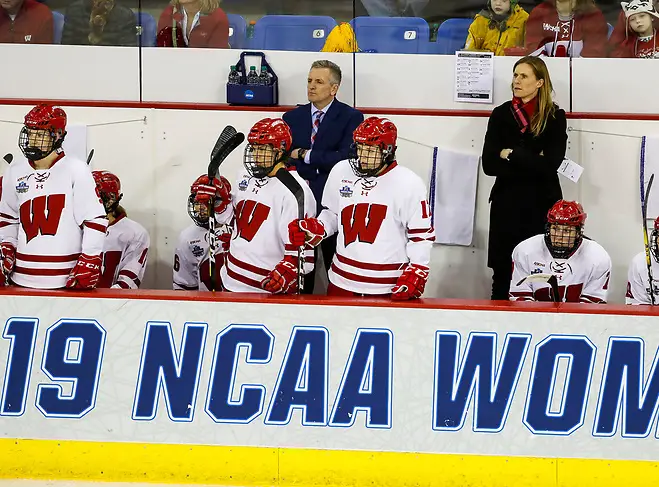 The Wisconsin Athletic Board met Friday afternoon and approved recommendations of the UW Department of Athletics regarding contracts for winter sports head coaches.
Among those were men's hockey head coach Tony Granato and women's head coach Mark Johnson.
Each coach had their five-year contract extended through June 30, 2024.
Johnson took the Badgers to a national championship in 2018-19, while Granato led UW to a 14-18-5 overall mark (9-10-5 Big Ten).