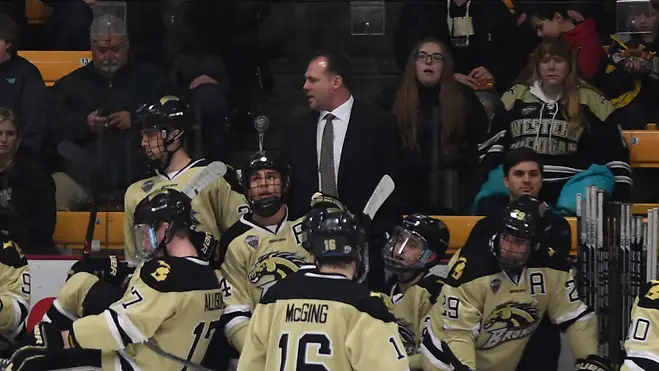 Western Michigan assistant coach Todd Krygier has left the program to accept an assistant coaching position with the AHL's Grand Rapids Griffins.
Krygier spent three seasons with the Broncos from 2016 to 2019. In addition to development and recruiting, Krygier also coached a power play unite that twice eclipsed 20 percent.
"Todd was a tremendous part of our success over the past three seasons," said WMU head coach Andy Murray in a news release. "His work on the recruiting trail has helped ensure the future success of this program and his coaching and mentorship has helped improve our current student-athletes."
According to the news release, Krygier's replacement has already been identified and will be finalized and announced as soon as possible.