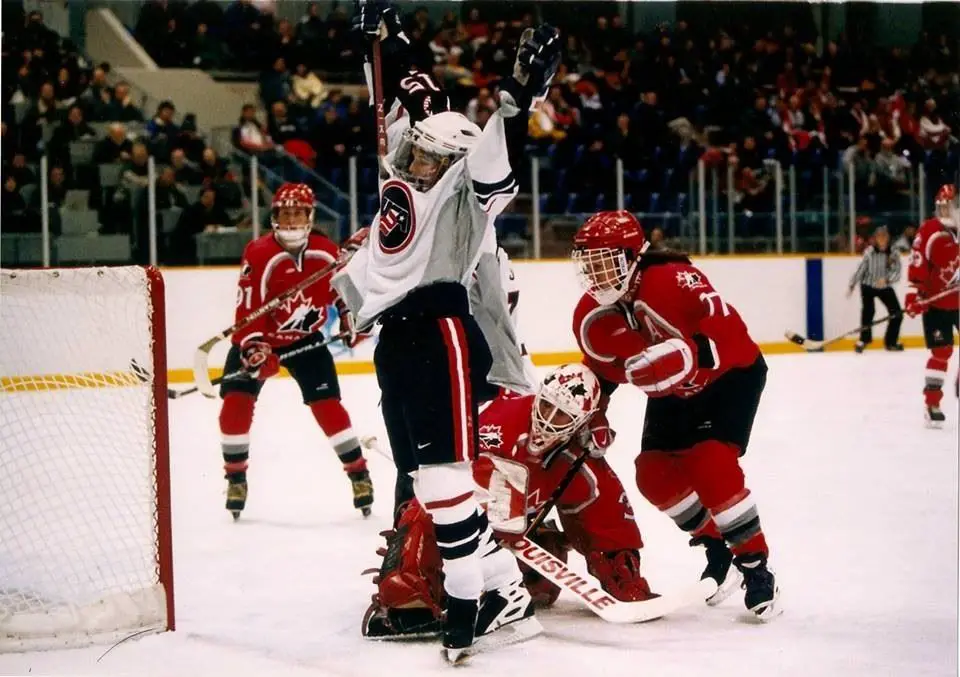 Lindenwood announced recently that former Olympic gold medalist Shelley Looney has been named the new head coach for the women's hockey program.
Looney replaces Scott Spencer, who was relieved of his duties on April 4. Spencer compiled a 42-112-13 record in his five seasons at Lindenwood, including a 26-64-10 mark in CHA play.
"Coach Looney will be a huge asset for our department and our university," said Lindenwood VP for intercollegiate athletics Brad Wachler in a statement. "Her involvement at all levels of hockey will enhance the overall development of our women's hockey program, create a nationally recognizable brand and help grow the sport here in the region."
Looney comes to Lindenwood after spending many years with USA Hockey, finding great success as a player and a coach. In 1998, Looney scored the game-winning goal to lead the United States to an Olympic gold medal in Nagano, Japan. Most recently, Looney served as the head coach for the 2017 and 2019 World University Women's National Team.
She was an assistant coach for the 2016 World University Women's Hockey National Team and assisted the coaching staff for the 2010 U18 and 2004 U22 Women's National Teams.
"I am very excited to be joining the Lindenwood Lions family," said Looney in a news release. "This position is a terrific opportunity to continue my lifelong passion for the sport of ice hockey and nurture the student athletes. I want to thank Brad Wachler, for this amazing opportunity to take our program to the next level. I am really looking forward to meeting the team and start to create a positive and winning team culture both on and off the ice. I believe my past experiences will help me lead the Lindenwood women's ice hockey program into a new era."
Previously, Looney served as the director of hockey for the Buffalo Bison youth hockey organization, head coach of the girls' varsity hockey program at The Nichols School in Buffalo, co-head coach of the NWHL's Buffalo Beauts, girls coaching director for the New Jersey Colonials and an assistant at Vermont and with USA Hockey's NTDP.
During her playing career, Looney won gold at the 2005 IIHF Women's World Championships and a silver medal at the 2002 Olympic Games in Salt Lake City. Looney is a seven-time silver medalist at the IIHF Women's World Championships, and a two-time gold medalist at the IIHF 4 Nations Cup Tournament.
Looney earned her Bachelor of Science degree in recreation and leisure studies from Northeastern in 1994, earning ECAC Player of the Year honors in her senior season.