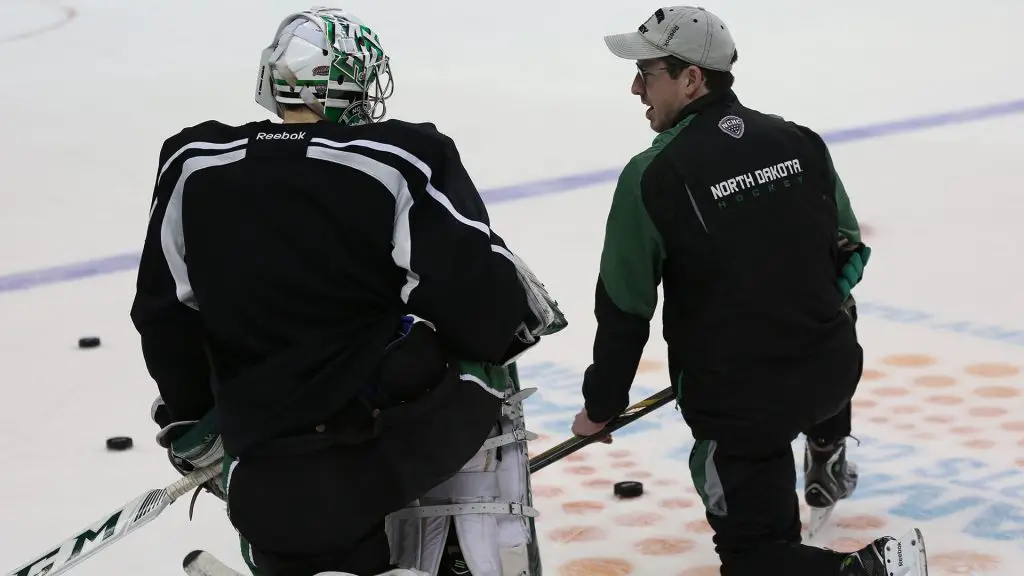 North Dakota announced Friday that Ryan LaDouceur has been hired as a player personnel/office operation coordinator.
The Grand Forks native returns to the team after a stint coaching in Sioux Falls, S.D., and most recently as the head hockey coach at his alma mater, Red River High School.
"We're excited to welcome Ryan back into the UND hockey family," UND coach Brad Berry said in a statement. "His familiarity with our staff and our program will be a valued asset for us."
The position will assist the coaching staff with recruiting events, planning and administrative tasks and will be responsible for planning events and functions, travel arrangements and communication with coaches, players and families and alumni.
LaDouceur has roots with the UND hockey team as he served as the program's student manager for three seasons, culminating in the 2016 year with the NCAA championship team. He also was the director of the Ralph Engelstad Hockey Academy and worked at the academy in some capacity from 2014 to 2018.