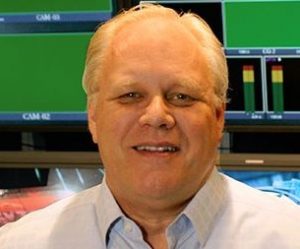 The Detroit Sports Commission announced Tuesday that Greg Hammaren has been named chairman of the 2020 NCAA Frozen Four Local Organizing Committee.
The Frozen Four, hosted by Michigan State and the Detroit Sports Commission, will be played at Little Caesars Arena on Thursday, April 9, and Saturday, April 11.
"The Frozen Four in Detroit is a great opportunity to showcase the city's passion for hockey, our great people and downtown's resurgence," said Hammaren in a news release. "The NCAA, city of Detroit, Michigan State University and the Detroit Sports Commission are all looking forward to hosting college hockey fans from across the country and Canada. Little Caesars Arena is an incredible venue to host the Frozen Four and we welcome everyone to Hockeytown."
Hammaren has served as the senior vice president/general manager of the Fox Sports Detroit regional sports network since 2002.
The Frozen Four will be in Detroit for the seventh time overall and the first time since 2010, when Boston College claimed the national championship at Ford Field.