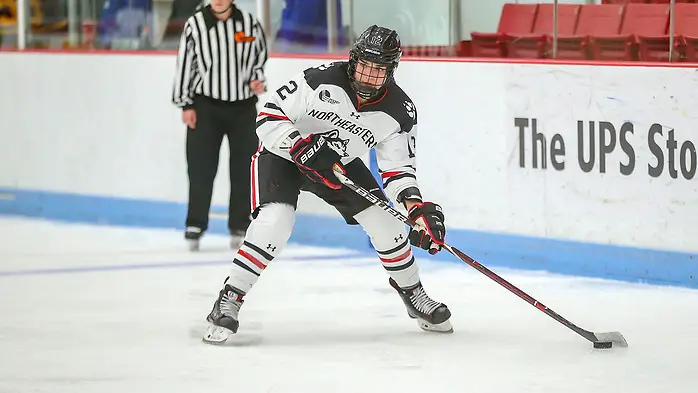 Bemidji State at (1) Minnesota
The Gophers were impressive in their series against Wisconsin two weeks ago. Bemidji State has some big wins and some head-scratching losses, though the Beavers do tend to rise to the occasion when playing Minnesota. I expect the Gophers to sweep, but could see Bemidji stealing a game, especially if they get a great goaltending performance.
Minnesota State at (2) Wisconsin
The Badgers need to regain some confidence after a loss and tie at Minnesota last week. Their defense took a beating, but a return to home ice and two games against Minnesota State should allow them to find their balance again. Wisconsin holds an 84-2-3 all-time record against the Mavericks, including a  25-game unbeaten streak. The Badgers should sweep.
Yale at (3) Cornell
The Big Red are coming off a tie with Clarkson and return home to face a Yale team they defeated twice last season. The Bulldogs are 5-2 to start the season and are coming off a loss to Boston University. Cornell is at home for alumni weekend and should be able to win this one with ease.
Brown at (3) Cornell
Cornell will likely complete a weekend sweep of games with a win over Brown. The Bears have shown improvement recently, but they are just no match for the power that the Big Red put on the ice.
New Hampshire at (4) Northeastern 
This is no easy feat for UNH, who's already played the Huskies once this year. Northeastern out-shot them 49-24 and walked away with a 4-1 win. There's no reason to believe these two games won't proceed in a similar fashion. The Wildcats are a team that I think may upset and surprise a few Hockey East teams this year, but having seen them just three weeks ago, I don't think the Huskies are in danger of overlooking this set of games.
(4) Northeastern at (6) Boston College
It's likely one of these two teams will win the Hockey East title this year, so this is a great game to be able to compare and contrast where these two teams are at this point in the season and how they match up. They'll meet at least two more times this year, including two games right after the end of the winter break in the schedule. Neither team has had a ton of pushback on their defense for a full 60 minutes, so keeping an eye on how they back check and handle all of each other's lines will be worth watching.
Mercyhurst at (5) Clarkson
These two teams have only met 14 times and the last two times were in the NCAA tournament. The Lakers own the overall record 8-6-4, but Clarkson won both of those post-season meetings. The Golden Knights are on an eight game unbeaten streak. Mercyhurst is 7-2-1 on the young season and is coming off a sweep of Lindenwood. Clarkson is likely to sweep this one.
(6) Boston College at Boston University
It's hard to believe this will be just the 57th time these two will meet. They split last year's games, with BU taking the regular season series 2-1, but BC earning the win in the Hockey East tournament. Seven of the last ten games have been decided by one goal or fewer, so expect a tightly-contested match. Both teams have great goaltending, but the Eagles probably have the advantage on offense and are likely to win this one.
(10) Minnesota Duluth at (7) Ohio State
These two teams split their season series last year, with each team sweeping at home. That bodes well for the Buckeyes, but I wouldn't count the Bulldogs out. As Arlan mentioned in this week's Wednesday Women, there's probably not room for both of these teams in the NCAA tournament. That makes series like this incredibly crucial both for the optics and for the quality win bonus points. I assume they'll split this weekend to draw out the drama until they meet again in Duluth.
(8) Princeton at Union
The Tigers have a weekend to regroup and get back on track. They should take a win from Union.
(8) Princeton at RPI
They should also not struggle to get past RPI.
(9) Harvard at Boston University
This is a game that didn't look as intriguing to start the season as it does now. Harvard is currently sitting atop the ECAC with a 5-0 start to their season. BU has had a bit of a roller coaster to start their season as they look to find offense from new places and figure out who they are without Jess Compher to lead them. I'm not yet sure if Harvard is who they've shown to be through these early weeks or if we'll see some major regression to the mean, but this is a good test for them. I'll pick Harvard, but this game probably comes down to pretty slim margins.