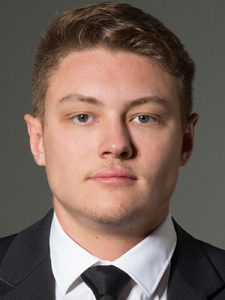 The WCHA announced Saturday a one-game suspension for Alaska Anchorage sophomore forward Tanner Schachle.
The suspension is a result of Schachle's five-minute major penalty and game misconduct infraction for checking from behind, which occurred at the 19:15 mark of the third period in Alaska Anchorage's game on Friday, Dec. 6, at Michigan Tech.
Upon review, the hit was delivered in a manner that warranted the suspension.
Alaska Anchorage's next scheduled game is today, Saturday, Dec. 7, at Michigan Tech. Schachle is eligible to return for the Seawolves lineup on Saturday, Jan. 4 at home against Lake Superior State.
Schachle was previously suspended twice last season, on Jan. 5 and on March 2.