There are close series and then there's Princeton-Colgate 2004-05. Two ties, including the rare scoreless deadlock last December at Baker Rink. Both teams have been playing solid hockey as of late. Colgate has won six of its last seven games including its first four conference tilts, and Princeton is coming off a respectable 2-1-1 run through No. 8 Clarkson, No. 1 St. Lawrence, and No. 6 Mercyhurst. In an ECACHL that has been every bit as close as advertised thus far, a sweep for either squad this weekend could come in handy in conference comparisons down the stretch.
Colgate (7-4-2 overall, 4-0-0 ECAC)
Top Scorers: Sam Hunt, Fr., F (7-9-16), Allison Paiano, Sr., F (6-8-14), Becky Irvine, Sr., F (4-9-13)
Top Goaltender: Brook Wheeler, Jr. (6-3-2, 1.86, .922)
Scoring Offense: 2.69 (17th)
Scoring Defense: 1.85 (9th)
Penalty Minutes: 12.0 (T-23rd)
Power Play: 15 of 74, 20.3% (10th)
Penalty Kill: 60 of 71, 84.5% (17th)
Brook Wheeler stopped 67 of 69 Princeton shots in last year's series…Senior linemates Allison Paiano and Becky Irvine are linked in many ways, including their race for 100 career points (Paiano 94, Irvine 93)…Junior defenseman Tara French (13 points) is second in the ECACHL in blueline scoring…Raider freshman and leading scorer Sam Hunt is a former teammate of Tiger netminder Kristen Young on the Bowness Bruins…Colgate did not win its fourth ECACHL game until its 12th league contest last season.
No. 7 Princeton (5-3-2 overall, 2-1-1 ECAC)
Top Scorers: Kim Pearce, Jr., F (4-9-13), Dina McCumber, Jr., D (3-6-9), Laura Watt, Jr., F (2-6-8)
Top Goaltender: Roxanne Gaudiel, Sr. (5-3-2, 1.67, .934)
Scoring Offense: 2.30 (22nd)
Scoring Defense: 1.80 (8th)
Penalty Minutes: 10.9 (30th)
Power Play: 12 of 56, 21.4% (5th)
Penalty Kill: 42 of 51, 82.4% (23rd)
Roxanne Gaudiel stopped 50 of 52 Colgate shots in last year's series…Gaudiel has started 41 consecutive games…Gaudiel was a Berkshire School teammate of Becky Irvine, who scored on Gaudiel in their collegiate meeting in November 2002…Princeton is in the middle of a 10-game homestand after opening with six straight games away from Baker Rink…Leading scorer Kim Pearce is working on a five-game point streak while freshman Annie Greenwood has a point in four straight outings…The Tigers have neither swept or been swept in any weekend series this season…Princeton games have been tied for 64 percent of the minutes so far.
Series History
All-time: 6-0-2 Princeton
Last 5 Meetings:
2/12/05: PU 0, Colgate 0 (OT)
12/3/04: PU 2, Colgate 2 (OT)
2/14/04: PU 3, Colgate 1
1/9/04: PU 2, Colgate 1
2/9/03: PU 6, Colgate 1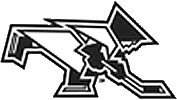 The Providence Friars have worn the Hockey East crown since the league's inception in 2002-03. Boston College is a program on the rise, coming off its first-ever conference semifinal appearance. Aside from No. 3 New Hampshire, the Eagles and the Friars are the only Hockey East schools with fewer than two conference defeats. Last March, the reigning titleholder administered a harsh 9-1 lesson to end the run of the upstart Eagles, and Sunday will be the team's first meeting since that date. BC has already taken out UNH on the ice of Conte Forum this season and this Sunday, the Eagles look to duplicate the feat against the league's three-time defending champion.
Providence (8-4-2 overall, 5-1-1 Hockey East)
Top Scorers: Karen Thatcher, Sr., F (7-13-20), Kristin Gigliotti, Jr., D (9-9-18), Sonny Watrous, Jr., F (8-10-18)
Top Goaltender: Jana Bugden, Sr. (7-4-2, 2.34, .904)
Scoring Offense: 3.46 (8th)
Scoring Defense: 2.15 (15th)
Penalty Minutes: 17.4 (T-1st)
Power Play: 20 of 100, 20.0% (T-11th)
Penalty Kill: 89 of 105, 84.8% (16th)
Providence's nine goals against Boston College in last year's Hockey East semifinals were the most in one game by the Friars since a 9-0 win over Vermont in November 2001…Providence is off to its best start since an 8-3-3 beginning to 2002-03…Senior captain Karen Thatcher leads the nation with four short-handed goals, matching her career output prior to this season…Junior defenseman Kristin Gigliotti leads the nation's blueliners with nine goals, eclipsing the total of her first two years…Senior forward Ashley Payton centers Thatcher and Sonny Watrous on the top line, filling the role held last season by her former Shattuck St. Mary's teammate Rush Zimmerman.
Boston College (4-3-4 overall, 3-1-1 Hockey East)
Top Scorers: Deborah Spillane, So., F (5-8-13), Sarah Feldman, So., F (7-4-11), Becky Zavisza, Fr., F (7-3-10)
Top Goaltenders: Alison Quandt, Sr. (3-1-2, 2.07, .894), Johanna Ellison, Fr. (1-2-2, 2.72, .910)
Scoring Offense: 2.36 (21st)
Scoring Defense: 2.45 (17th)
Penalty Minutes: 12.8 (19th)
Power Play: 14 of 70, 20.0% (T-11th)
Penalty Kill: 51 of 60, 85.0% (15th)
Boston College is 4-3-4 through 11 games this season, a 7-point improvement over last year's 2-8-1 start…Nine of BC's 11 games have ended in ties or one-goal decisions…sophomore forward Deb Spillane's 36 points last season were the most by an Eagle since Erin Magee (the program's all-time leading scorer) recorded 41 in 1998-99…Spillane and fellow second-year Sarah Feldman have combined for 24 points in 11 games as linemates this year after totaling 63 points in 2004-05…freshman Becky Zavisza leads the team with three game-winning goals…BC's top seven scorers are freshmen or sophomores…Coach Tom Mutch's wife Laurie was the 1997 ECAC Player of the Year with Providence.
Series History
All-time: 42-3-0 Providence
Last 5 Meetings:
*3/12/05: PC 9, BC 1
2/20/05: PC 4, BC 2
2/19/05: BC 4, PC 1
12/4/04: PC 7, BC 5
12/3/04: PC 2, BC 0