Air Force will take part in this weekend's Kendall Hockey Classic in Anchorage, Alaska, after the host school worked out the Falcons' travel accommodations during the government shutdown.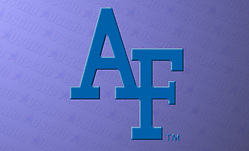 All Air Force intercollegiate events have been postponed by the shutdown, but Alaska-Anchorage confirmed late Tuesday that the Falcons would indeed travel to Anchorage for the tournament. Air Force is scheduled to play Alaska on Friday and Alaska-Anchorage on Saturday.
"Despite the government shutdown, we are pleased to announce that we have worked with the Air Force Academy to accommodate their travel to Alaska," Alaska-Anchorage athletic director Keith Hackett said in a news release. "Thanks also to the hard work of our staff and the assistance of our terrific corporate partners at Alaska Airlines, we will be able to provide a first-class experience for both our own student-athletes and those from the visiting teams."
The Air Force football team's nationally televised game at Navy last week was in jeopardy until United States Automobile Association paid $230,000 for the Falcons' trip, USA Today reported.
Quinnipiac is also playing in the tournament in Anchorage.