Hockey East has admitted that its officials erred in waving off Massachusetts' game-tying goal in Thursday night's 2-1 loss to Boston College.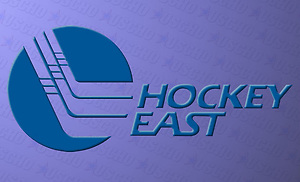 The league issued a statement Saturday, saying its officials misapplied the NCAA rule and its published interpretations in three ways. But it said there was no league protocol through which the game outcome could be changed.
Early in the third period of Thursday's game at UMass, Boston College coach Jerry York used a timeout to request a review of an apparent goal by Troy Power, claiming a Minutemen player was offside on the play that led to the score.
The officials used the video review to determine that a player indeed was offside as the Minutemen entered the zone before the goal and waved off the goal.
See the play in question below in a video from UMass Athletics:
[youtube_sc url=http://www.youtube.com/watch?v=LKYSp6bIEk8&feature=youtu.be&t=1m12s]
According to Hockey East, the three improper uses of the replay were:
• Coaches cannot use a timeout to request a review of an offside play.
• Offside plays can be reviewed only in games that are televised through national, regional or local cable entities and not through in-house or web-only streaming.
• The offside situation must be "egregious" in nature, and the play Thursday was a judgment call.
On Friday, the NCAA released a memo from Steve Piotrowski, the secretary-rules editor of the men's and women's ice hockey rules committee, that clarified a previous memo on which broadcasts could be used to review goals based on questions of offside or the number of players on the ice.
It read, in part:
In order to clarify the rules committee's position, effective immediately, only games that are being televised (e.g., national/regional network, cable, or recognized broadcast entity) are allowed to be used. Therefore, any in-house camera feeds or video that is being produced for an internet streaming broadcast are no longer allowed for this video review purpose.
The rule, put in place after Union scored an empty-net goal in the 2012 East Regional final against Massachusetts-Lowell while a player was offside, was initially intended for use only in NCAA tournament games. It was expanded by a July 5, 2013, memo.
All video feeds are allowable for other kinds of goal reviews.
A Hockey East release indicated that the on-ice officials from Thursday's game — referees Jeff Bunyon and Kevin Keenan, and linesmen Chris Aughe and Chris Low — would have future assignments reviewed by the league office.