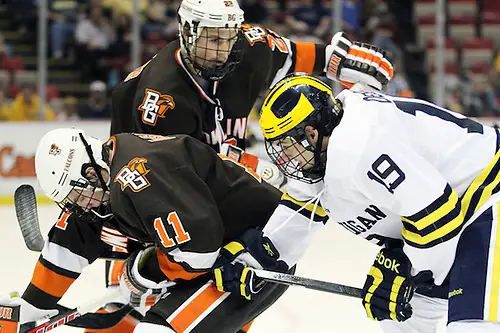 The Worcester Sharks, American Hockey League affiliate of the San Jose Sharks, announced the signing of Bowling Green junior forward Ryan Carpenter on Monday afternoon.
Carpenter played in 15 games for the Falcons in the 2013-14 season, compiling eight goals and eight assists for 16 points. He missed the start of the season with a broken foot.
Named to the All-CCHA Second Team in the 2012-13 season, Carpenter registered 37 goals and 42 assists for 79 points in 100 games with Bowling Green.