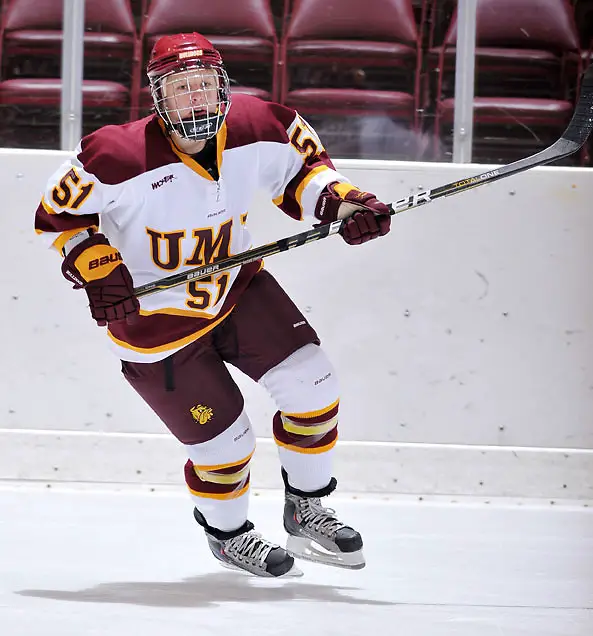 Five players from the women's WCHA are among the 23 chosen to represent Team Sweden at the 2018 Winter Olympics.
The five WCHA alumnae that will skate for Damkronorna in Pyeongchang, South Korea, represent four WCHA schools and include two that will make their Olympic debut.
The five are Maria Lindh (Minnesota Duluth) and Pernilla Winberg (Minnesota Duluth), Johanna Fällman (North Dakota), Annie Svedin (Ohio State) and Emilia (Andersson) Ramboldt (Minnesota State).
"Today is another thrilling day in the WCHA as we are again able to congratulate five women who are realizing their Olympic dreams," said WCHA women's commissioner Katie Million in a statement. "We are tremendously proud of them all."
Fällman, whose UND career wrapped up with the 2014-15 season, and Svedin, the first Swedish student-athlete to play women's hockey at OSU, will play in their first Winter Olympics. Winberg, a 2006 silver medalist in Turin, returns for her fourth Olympic Games (2010 and 2014), while Ramboldt makes her third straight appearance. Lindh, who helped UMD to a 25-win season a year ago, returns for her second Olympics after playing in Sochi in 2014.