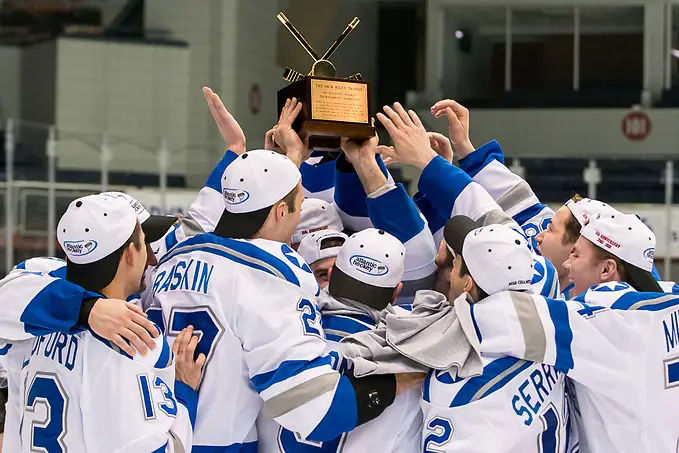 With the conference champions decided, here are the 16 teams projected to be in the 2018 NCAA tournament, grouped by seed:
1. St. Cloud State
2. Notre Dame
3. Cornell
4. Ohio State
5. Denver
6. Minnesota State
7. Providence
8. Michigan
9. Northeastern
10. Clarkson
11. Penn State
12. Minnesota Duluth
13. Boston University
14. Princeton
15. Michigan Tech
16. Air Force
Jayson Moy will have his final Bracketology posted soon.
All four No. 4 seeds are automatic qualifiers for the first time since the tournament expanded to 16 teams in 2003.
The NCAA tournament selection show is scheduled for noon Eastern time on Sunday on ESPNU.