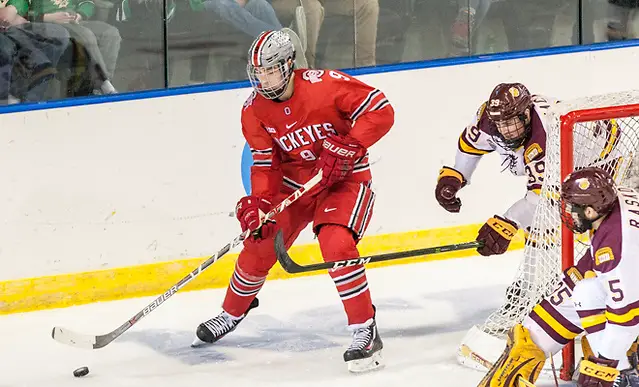 With 18 first-place votes this week, Ohio State is the new No. 1 team in the USCHO.com Division I Men's Poll.
Six other teams also received first-place votes – No. 2 Notre Dame (12), No. 3 Minnesota Duluth (8), No. 4 Providence (3), No. 5 St. Cloud State (4), No. 6 Minnesota (3) and No. 12 Boston College (2).
Minnesota Duluth was last week's top team, but fell from the top spot after a tie and a loss to Minnesota in a home-and-home series to start the season.
Ohio State has yet to play this season.
A total of 15 teams also received votes this week outside of the top 20.
USCHO.com Division I Men's Poll – Oct. 8, 2018