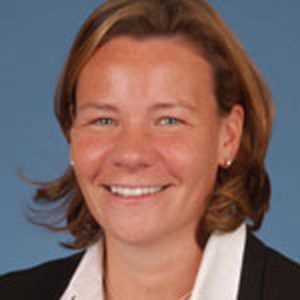 USA Hockey announced Sunday that Reagan Carey, director of women's hockey for USA Hockey, is stepping down to "pursue other opportunities," according to a USA Hockey news release.
"It was a privilege to represent USA Hockey and an honor to lead this program for eight years," said Carey, who has been in the position since 2010, in a statement. "I hope the work we've done and the advancements we've made on and off the ice have honored the work of those coaches, volunteers and players who have come before us and have inspired the next generation of players to come.
"This team's effort to reclaim Olympic gold was a product of years of hard work and determination and I am proud of all they have accomplished. I'd like to also thank all those who I had the opportunity to work with across all levels of our sport from the grassroots level, the NCAA ranks, our women's national team coaches and staff and those in our national office. In particular, I'd like to express my appreciation for the passionate volunteers across the country who are the root of any USA Hockey victories and successes."
While Carey was director of women's hockey, the women's national team players boycotted the lead-up to the 2017 World Championship to protest pay and benefits, leading to concessions from USA Hockey.
"We wish Reagan the best and are grateful for all that she has contributed to USA Hockey," added USA Hockey executive director Pat Kelleher. "She led our women's national teams to unprecedented success over the last eight years and was always seeking to take additional steps to improve our programs."
"On behalf of our entire organization, I'd like to thank Reagan for all she has done for USA Hockey," said USA Hockey president Jim Smith. "We wish her the nothing but the best."
A national search for Carey's replacement will begin immediately.
Meghan Duggan, captain of the 2018 U.S. Olympic team and a member of the U.S. Women's National Team since 2007, also expressed her gratitude to Carey.
"On behalf of the players, we want to thank Reagan for her commitment and devotion to the program over the years," Duggan said. "The success the team has had under her leadership is unmatched. Her contribution to girls and women's hockey goes far beyond her work with our U.S. Women's National Team and her presence will be greatly missed. We wish her all the best in whatever the future holds for her."
Since 2010, U.S. women's national teams have had significant success under Carey's leadership, including earning Olympic gold in 2018 and silver in 2014, in addition to capturing five gold medals and one silver at the IIHF Women's World Championship and five gold medals and three silvers at the IIHF U18 Women's World Championship.
In addition, the U.S. earned five Women's Four Nations Cup titles and finished second twice. Additionally, U.S. women's national teams have received numerous accolades during her tenure, including the 2018 U.S. Olympic team recently earning the ESPY Award for Best Game of the Year.
A 2001 graduate of Colby with a bachelor's degree in sociology, Carey played four years of collegiate hockey, serving as team captain both her junior and senior year. She simultaneously played collegiate volleyball for the Mules, captaining the team from 1999 to 2000.