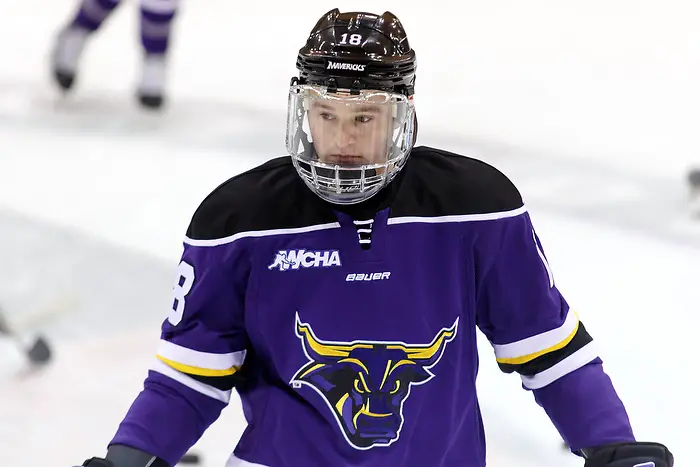 After sweeping defending national champion Minnesota Duluth over the weekend, Minnesota State earned 44 first-place votes to stay No. 1 in the USCHO.com Division I Men's Poll.
Cornell, the nation's lone undefeated team, defeated Boston University at Madison Square Garden and remains No. 2 in the weekly rankings.
North Dakota stays No. 3, as does Denver at No. 4, and Clarkson is up one spot to No. 5.
Penn State is up one to No. 6, Ohio State moves up four to sit seventh, Northeastern won the Friendship Four and is up four to No. 8, Notre Dame falls four to No. 9, and Boston College moves up four places to enter the top 10 at No. 10 this week.
USCHO.com Division I Men's Poll – Dec. 2, 2019
Michigan State falls out of the rankings after being ranked No. 20 last week, while Arizona State cracks the poll this week, coming in at No. 20 as the lone new team in the rankings.
In addition, 14 other teams received votes.
The USCHO.com Poll consists of 50 voters, including coaches and beat writers and sports professionals from across the country.