Michigan has been forced to cancel two games for next season because of a mistake made in scheduling during the 2000-2001 campaign.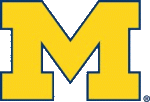 As a result, cancelled were two non-conference games against Merrimack, scheduled for October at Yost Arena.
A misinterpretation of NCAA rules regarding exempted games led to the scheduling error, resulting in Michigan playing one more game than was allowed. Teams can play 34 games, but are exempted for certain tournaments and games played in Alaska against Alaskan schools.
Michigan hosted last season's exempted Icebreaker Cup and also played in another exempted tournament in Anchorage, Alaska, the Johnson Nissan Classic. Both tournaments are considered once-in-four-years exemptions by the NCAA, but the rules state that a team can only take an exemption for one such tournament per season. Michigan was able to exempt its game against Alaska-Anchorage under the rule regarding playing Alaskan teams in Alaska, but when Michigan played Merrimack in the tournament, it counted against the team's limit.
When the mistake was discovered last season, the NCAA thought about cancelling one of Michigan's remaining 2000-2001 games, but that would have impacted a league game and caused havoc to the CCHA standings.
Instead, Michigan was forced to eliminate a game in 2001-2002, plus an additional game as a penalty. The two Merrimack games for October, 2001 were deemed expendable.
"When this finally surfaced, we talked to the NCAA and asked them for a waiver to play one extra game this year," Michigan coach Red Berenson said to the Ann Arbor News. "There wasn't any intent to play an extra game. We thought it was fine."