Jeremy Hall's "sudden" decision to leave Niagara after playing only 17 collegiate games appears not to have been so rash after all.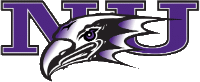 According to Niagara coach Dave Burkholder, Hall had been mulling his move for over a month and had already once quit the team, in the week leading up to the Dec. 13-14 weekend against Boston University and Massachusetts-Lowell. Hall very quickly asked and was allowed to rejoin the team, playing against the Terriers and River Hawks. He did not, however, return after Christmas.
"We did not even discuss it as a team, because he had tried to quit once before," Burkholder said. "He quit during the Boston University-Lowell weekend, leaving and saying he was going back to his junior team. The next day he came back and asked to rejoin the team, saying he had been 'duped' — that's a direct quote.
"The team voted and allowed him to come back. It was during our exam week and he played that weekend. However, after Christmas we came back and saw the empty stall and nothing more was said about him."
The game against Lowell was a high point of the Purple Eagle season. Niagara came back from a 5-0 deficit to win, 6-5. Hall, however, was scoreless in that game.
Burkholder made no comment as to why Hall might have left, other than to express "dismay" at quotes made by Danville coach Tom "Chico" Adrahtas on Monday that the decision came about suddenly. Wings Vice President/General Manager Josh Mervis clarified the timeline and suggested that Hall's discomfort with Niagara extended before the year began in the spring of 2003.
"I'm not going to speculate as to what specifically made up his mind," Mervis said. "I think a little of it came from a very good friend of Jeremy's who made a decision to go to a different school in the spring of last year, a more named school. That sort of got the creative juices of his flowing a little bit.
"Jeremy had second thoughts in the spring right there not to enroll in Niagara at all."

Mervis strongly protested, however, that Danville had pressured Hall to return to the team. In fact, he insisted that he counseled Hall to remain in school.
"I told Jeremy that you cannot back out right away, you have to go there and see if it is the right fit for you," he said. "When you make a decision like this, you stick with it and don't just change your mind. You have to at least take the car out for a test drive."
Mervis confirmed that Hall's status had been in flux for most of December.
"I saw that the young man had been vacillating for quite a while," he said. "He came to me about three weeks ago and said he wanted to return to the team. I told him that he had to talk it over with his coach at Niagara and that you don't make a rash decision about something this important. This is serious.
"He called us up an said he wanted to come back. I told him him to take a week and think about it. He took a week and said that he wanted to stay in school. Then he came home for Christmas and that's when the final decision happened."
Mervis agreed with Adrahtas that the Wings had nothing to do with Hall's ultimate decision.
"This is the first time in my eight years as general manager that a kid has ever gone to college and come back," he said. "It is my job to send my players to school.
"Jeremy will be enrolling in college in January of next year."
Hall's decision to leave Niagara was announced rather hastily on Dec. 27 with a terse statement on Niagara's official website, citing only "personal reasons." It was a huge blow to the first place team.
The power forward from Mays Landing, N.J. had been the team's second-leading scorer, with 11 goals and seven assists. He was the prohibitive favorite to win the CHA Rookie of the Year award.
Moreover, with last year's leading scorer, Joe Tallari, struggling this year, Hall had provided the missing punch from the Purple Eagles lineup.
Niagara showed few ill effects of Hall's departure at the Denver Cup, peppering the host team with 38 shots in the first round, losing 3-2 due to a heroic effort by Pioneers goaltender Glenn Fischer. Niagara defeated Yale in the consolation game, 2-1.
For the season, Niagara is 10-8-1 overall and a perfect 6-0-0 in the CHA. The Purple Eagles next play Colgate on Jan. 3.